When women ask me, "How can you get your eyebrows threaded? Doesn't it hurt?" My response is always, "Ladies, beauty hurts," but until recently I did not realize that it was actually true.
I was on the Internet seeking safer cosmetics and found The Campaign for Safe Cosmetics. They have an abundance of information on what is really in our cosmetics and beauty products and it is startling to say the least.
An interesting page I stumbled upon was titled Pink-Ribbon Cosmetics. Within this page, they discussed pinkwashing, "a term used to describe companies that position themselves as leaders in the fight against breast cancer while engaging in practices that may be contributing to rising rates of the disease." Given our practice of oncology care, this intrigued me. What I learned was disheartening.
The Campaign for Safe Cosmetics has requested that certain companies that utilize pink ribbons in their advertising pledge to remove carcinogens, chemicals linked to birth defects, learning disabilities and other harmful ingredients from their cosmetic products. They asked three of the largest cosmetic companies utilizing the pink ribbons in their advertising (Avon, Revlon, and Estee Lauder) to do this and report that these companies have been "unwilling to make this public commitment to eliminate carcinogens and other chemicals of concern from their products."
The Campaign for Safe Cosmetics listed several harmful chemicals found in cosmetics (both pink ribbon and not) which they feel are harmful. It is so important that we not only check the labels on the food we consume but also on what we put on our skin, which is our largest organ.
Here are a few of the potentially toxic chemicals they list:
Parabens
Where: found in lotions, shampoos, and cosmetics
Issue: endocrine disrupter by mimicking estrogen
Phthalates
Where: nail polish, synthetic fragrances, plastic packaging
Issue: Hormone disrupters -- some acting like a weak estrogen in cell culture systems. Linked to early onset puberty in females.
Fragrance
Where: perfumes and scented cosmetics
Issue: May include phthalates, synthetic musks, and ethylene oxide. There is no requirement to list this on product labels. (Scary!)

Nonylphenols

Where: some cleansers
Issue: have been shown to act as a hormone disrupter.

Sunscreen chemicals

Where: sunscreen products
Issue: estrogen behavior, linked to breast cancer cell proliferation

Isobutane

Where: spray-on hair spray, gel, mousse, shaving cream, and anti-fungal treatments
Issue: Possible contamination with 1,3-butadiene -- classified as a probable human and mammary carcinogen

Ethoxylated compounds

Where: Found in a variety of cosmetics. Alternate names: dimethicone, PEG-40, ceteareth-12 and other compounds with the syllables "eth" or "PEG."
Issue: processed with ethylene oxide, possible contamination with 1,4-diocane

Metals

Where: cosmetic colorants, sunscreens, or contaminants
Issue: Metals such as iron, nickel, chromium, zinc, cadmium, mercury, and lead are found at higher than average levels in women diagnosed with breast cancer. Some metals (listed and not listed) have been associated with estrogenic effects on breast cancer cells in lab studies.

Petrolatum

Where: lip products and lotions
Issue: possible contamination with polyaromatic hydrocarbons (PAHs) endocrine disruptors and carcinogens

Toulene

Where: some nail products
Issue: possible benzene contamination which is classified as a known carcinogen

Triclosan

Where: anti-microbial soap
Issue: May affect both male and female hormones and thyroid hormones affecting weight and metabolism. They note that more research is needed to evaluate its relationship to breast cancer.
We all want to look beautiful, but at what cost?
Now don't get me wrong, I love my mani/pedi days, however, I use the brand OPI because they have removed several of the harmful chemicals. But writing this blog made me take a deeper look into my cosmetics bag and closets. What I found was disturbing -- almost everything I use has some of these chemicals in them.
Now that I am armed with information, I am going to try to make some educated decisions in limiting my exposure to some of these toxic chemicals. While I realize I can't live in a bubble, I think that if we can limit our exposure to the harmful effects of chemical exposure, we will be better off. It is, however, a challenge because many of these healthier options also come with a heftier price tag. We can only do our best.



Lori Smith
In honor of National Women's Check-Up Day, Lori Smith asks if you've checked in lately.

12
Lori Smith would like to wish all of the hardworking moms out there a Happy Mother's Day.

11
Lori Smith explains that we need to do a better job at promoting cancer awareness and prevention among the minority population.

5
Lori Smith explains the importance of addressing the side effects of pelvic malignancies and their treatment.

10
Lori Smith asks if your organization is planning any special events for World Health Day.

4



University
Your source for CNE Credit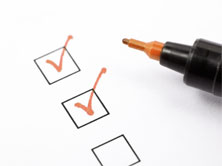 Anti-cancer drug related cardiotoxicity: A review and update by Gail M Wilkes RNC MS AOCN
Myths and Realities of Health Care Reform and the Affordable Care Act: Implications for Oncology Nurses and their Patients
Wednesday, April 10, 2013 12:00 PM EDT
Presented by Denise Friesema, MS, RN, OCN, this webinar will:
Discuss the role of the oncology nurse in clinical trials
Provide an overview of the staff nurse and clinical trial nurse roles as clinical provider, coordinator, patient advocate, and data recorder
Offer participants a chance to ask questions during a live question and answer period
Register for this informative free webinar now!
Monday, February 25, 2013 12:00 PM EST
Friday, December 14, 2012 12:00 PM EST
Tuesday, December 4, 2012 12:00 PM EST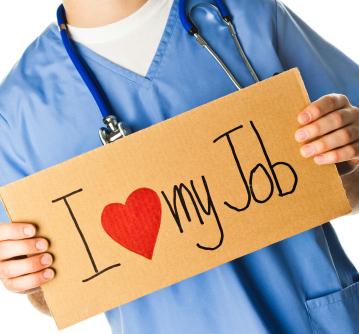 The 2013 Nurse Compensation Survey Results Are In

Michelle Bragazzi, BS, RN,
5/3/2013

32

In February, TheONC surveyed more than 600 oncology nurses to find out more about their careers. We wanted to know if they felt adequately compensated and satisfied within their ...
You're already here -- why not make it official? Moderators are charged with moving the conversation forward on TheONC by posting responses, questions, and joining in exchanges. Everyone is encouraged to post here, but moderators commit to doing so. Interested in participating? Contact:



on Twitter