PTSD is something we often hear about with veterans, survivors of airplane crashes, or survivors of natural disasters. But PTSD is also seen in people with an unexpected illness, such as a new cancer diagnosis.
Psychosocial issues are common with those facing a new cancer diagnosis. I have a patient who was diagnosed more than 10 years ago with early-stage breast cancer and underwent treatment. She has no evidence of recurrence, but every time she comes into the office, she is a wreck. She believes every new pain or weird feeling is her breast cancer coming back. She has been to counselors, on antidepressants, etc., but these provocative thoughts still haunt her. We always take time to reassure her, but it just doesn't seem fair to her to still be suffering emotionally.
A recent study published in the Journal of Traumatic Stress found that more than half of people with PSTD also suffered from depression; the previous estimates were wide ranging, from 20 percent to 80 percent. The important point of this study is that both PTSD and depression need to be considered when screening or assessing patients, so that one or the other is not missed, especially in men.
The defining characteristics seen in a person experiencing PTSD are vividly remembering a traumatic event in the form of thoughts, images, and dreams with persistent internal (physiologic) or external (behavioral) avoidance of the reminders of the trauma; detachment from others; negative emotions; a sense of foreshortened future: and heightened sympathetic arousal.
Here are some interesting reported findings about PTSD in oncology patients:
Among patients who have experienced hematopoietic stem- ell transplants, 5-19 percent report PTSD symptoms.
Among early-stage breast cancer survivors, 15 percent report PTSD symptoms.
Among non-Hodgkin's lymphoma survivors, 39 percent report PTSD symptoms, and another 8 percent meet PTSD criteria.
Many oncology facilities now screen using a distress measurement tool to identify possible psychosocial issues. Using a distress measurement tool is supported and/or recommended by the Oncology Nursing Society, the National Comprehensive Cancer Network, and the American Society of Clinical Oncology. Surveying people with cancer has demonstrated that 20-40 percent of patients show a significant level of distress, such as depression, PTSD, or anxiety, at some point along the cancer trajectory.
Do you screen for, see, and treat for PTSD? Is this a regular occurrence in your cancer patient population? Do you feel is it often missed or underdiagnosed?
References:
Gobel, B.H., Triest-Robertson, S. and Vogel, W.H. (2009). Advanced Oncology Nursing Certification Review and Resource Manual. Oncology Publishing Division of the Oncology Nursing Society, Pittsburgh, PA.
Kornblith AB, Herndon JE 2nd, Weiss RB, Zhang C, Zuckerman EL, Rosenberg S, Mertz M, Payne D, Jane Massie M, Holland JF, Wingate P, Norton L, Holland JC (2003). Long-term adjustment of survivors of early-stage breast carcinoma, 20 years after adjuvant chemotherapy. Cancer 2003; 98:679. Retrieved from UpToDate.
Preidt, R. (2013). Depression Common in Those With PTSD, Study Finds. Depressive disorder diagnosis often missed in men, researchers say. Health News.
Smith SK, Zimmerman S, Williams CS, Preisser JS, Clipp EC (2008). Post-traumatic stress outcomes in non-Hodgkin's lymphoma survivors. J Clin Oncol. 2008;26(6):934. Retrieved from UpToDate.



Monica Key
Oncology nurse practitioner Monica Key shares a unique case with a favorable outcome.

1
Oncology nurse practitioner Monica Key celebrates NP Week and shares some information on how practitioners are making an impact.

14
Oncology nurse practitioner Monica Key shares the story of one man whose had his share of cancer illness.

11
Oncology nurse practitioner Monica Key discusses her unfortunate experience with a patient in possible denial.

10
Oncology nurse practitioner Monica Key shares a few tips on how we can help employed cancer patients work through treatment.

9



University
Your source for CNE Credit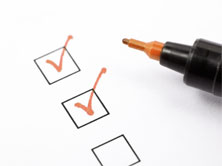 Anti-cancer drug related cardiotoxicity: A review and update by Gail M Wilkes RNC MS AOCN
Myths and Realities of Health Care Reform and the Affordable Care Act: Implications for Oncology Nurses and their Patients
Managing Side Effects of Targeted Therapies
Tuesday, October 29, 2013 12:00 PM EDT
Presented by Ellen T. Matloff, MS, CGC , this webinar will highlight:
How to determine which patients require genetic counseling
How to help prepare your patients for the genetic counseling process
Testing options that are now available
How you can utilize this data in managing your patients and their family members
Participants will also be able to ask questions during a live question and answer period with speaker Ellen T. Matloff, MS, CGC .

Wednesday, August 28, 2013 12:00 PM EDT
Wednesday, June 26, 2013 12:00 PM EDT
Wednesday, April 10, 2013 12:00 PM EDT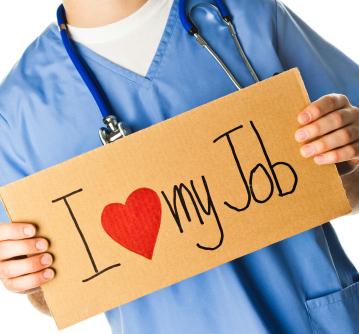 The 2013 Nurse Compensation Survey Results Are In

Michelle Bragazzi, BS, RN,
5/3/2013

41

In February, TheONC surveyed more than 600 oncology nurses to find out more about their careers. We wanted to know if they felt adequately compensated and satisfied within their ...
You're already here -- why not make it official? Moderators are charged with moving the conversation forward on TheONC by posting responses, questions, and joining in exchanges. Everyone is encouraged to post here, but moderators commit to doing so. Interested in participating? Contact: