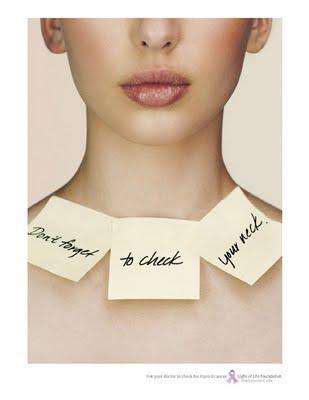 An article earlier this year in The New England Journal of Medicine shared a case study about a 51-year-old male with anaplastic thyroid cancer.
This patient had enlarging neck masses, hoarseness, dysphagia, and dyspnea for over a month. Imaging for staging via PET revealed thyroid masses, along with neck, mediastinal, and pulmonary hilar lymphadenopathy, and lung and bone lesions. His cancer was diagnosed via biopsy results from his thyroidectomy.
This patient was given paclitaxel and carboplatin, but his dyspnea progressed. CT imaging of the chest showed worsening pulmonary infiltrates despite current chemotherapy. His physicians noted his pathology revealed the activating mutant protein BRAF-V600E. Because of this, they switched his treatment to vemurafenib (Zelboraf) and his condition improved rapidly. In addition to vemurafenib, radiation therapy was started, and about six weeks later, his PET results showed nearly complete clearing of metastatic disease.
As of today, vemurafenib is not FDA approved for first-line treatment of anaplastic thyroid cancers with BRAF V600E mutations, but clinical trials are underway.
The above is one of the more recent advances in thyroid cancer treatments. There have been other advances, such as cabozantinib (Cometriq) for the treatment of progressive metastatic medullary thyroid cancer, approved by the FDA late in 2012. This is another example of targeted therapy that works by inhibiting the tyrosine kinase activity of several proteins active in this type of thyroid cancer.
Vandetanib (Caprelsa) is another type of targeted therapy for the treatment of metastatic or locally advanced medullary thyroid cancer by way of being a small-molecule inhibitor of vascular endothelial growth factor receptor, epidermal growth factor receptor, and tyrosine kinase signaling pathways. This inhibition alters the pathogenesis of many mechanisms of medullary thyroid cancer.
A well-established risk factor for thyroid cancer is radiation exposure, especially during childhood, such as those affected by the iodine-131 fallout during the 1986 Chernobyl nuclear accident. Recent research has confirmed this link, and estimates those exposed to I-131 exposure had an increased risk of developing thyroid cancer up to two decades later.
Recently, there has been the suggestion of an increase of thyroid cancer risk in the rescue and recover workers exposed to the mix of pollutants and carcinogens during the World Trade Center attacks on September 11, 2001.
Atrazine (a triazine herbicide) is still under surveillance for possible increased risk of thyroid cancer, but past research has been based on small sample sizes and not enough direct supporting evidence.
Increased diagnosis of thyroid cancer recently is likely due to a combination of greater knowledge of possible environmental exposures and also a result of better medical technology, such as imaging via PET scans. There have been very few research reports of any preventive approaches to decrease incidence of thyroid cancer. Selenium has shown some success by decreasing the growth of thyroid cancer cells inhibiting certain pathways of overexpression, but much more research is needed.
Thyroid cancer is classified in three categories: differentiated (papillary and follicular), medullary, and anaplastic. Median age at diagnosis is 45 years to 75 years of age with differentiated cancers accounting for 90 percent (80 percent papillary and 10 percent follicular), medullary accounts for 5 percent to 9 percent, and anaplastic for 1 percent to 2 percent of all cases.
Treatment is based on pathology and molecular results, but modalities range from a possible combination of surgery, post resection I-131 ablation, radiation, chemotherapy, and targeted therapies as described above.
Additional clinical trials and research are vital due to the varying prognosis on each type of thyroid cancer. Overall, differentiated thyroid cancer at 10-year survival rate is at 90 percent. Medullary is at 75 percent to 85 percent, but this figure drops to 40 percent if metastasis is present upon initial diagnosis. Anaplastic thyroid cancer, while rarer, is more deadly, with only a median survival of four to 12 months after diagnosis.
Are you familiar with any recent trends in thyroid cancer? Are you currently treating many thyroid cancer patients at your medical center? What is your facility doing to help promote thyroid cancer awareness month?
References:
Beane, Rusiecki, J. A., Hoppin, J. A., Lubin, J. H., SKoutros, S., Andreotti, G., & ... R. (2011). Atrazine and Cancer Incidence Among Pesticide Applicators in the Agricultural Health Study (1994-2007). Environmental Health Perspectives, 119(9), 1253-1259. doi:10.1289/ehp.1103561
Brown, V. J. (2011). Thyroid Cancer after Chornobyl: Increased Risk Persists Two Decades after Radioiodine Exposure. Environmental Health Perspectives, 119 (7), A306. doi:10.1289/ehp.119-a306a
GiangThy N., T., Banaszynski, M. E., & Kolesar, J. M. (2013). Vandetanib: A novel targeted therapy for the treatment of metastatic or locally advanced medullary thyroid. American Journal of Health-System Pharmacy, 70(10), 849-855. doi:10.2146/ajhp120253
Kato, M., Finley, D., Lubitz, C., Zhu, B., Moo, T., Loeven, M., & ... Fahey, T. (2010). Selenium decreases thyroid cancer cell growth by increasing expression of GADD153 and GADD34. Nutrition & Cancer, 62(1), 66-73. doi:10.1080/01635580903191569
Lin, F. I., & Iagaru, A. (2010). Updates on PET-CT and thyroid cancer. Applied Radiology, 39(12), 8-12.
Marinella, M.A. (2011). Thyroid Cancer. Tarascon Pocket Oncologica, pages 104-108. Dayton, OH. Jones & Bartlett Learning.
Patrick, L. (2009). Thyroid disruption: mechanisms and clinical implications in human health [corrected] [published erratum appears in ALTERN MED REV 2010 Apr; 15 (1):58]. Alternative Medicine Review, 14(4), 326-346.
Rosove, M.H., Peddi, P.F. & Glaspy, J.A. (2013) BRAF V600E Inhibition in Anaplastic Thyroid Cancer. The New England Journal of Medicine Issue: Volume 368(7), 14 February 2013, p 684–685. DOI: 10.1056/NEJMc1215697
Solan, S., Wallenstein, S., Shapiro, M., Teitelbaum, S. L., Stevenson, L., Kochman, A., & ... Landrigan, P. J. (2013). Cancer incidence in world trade center rescue and recovery workers, 2001-2008. Environmental Health Perspectives, 121(6), 699-704. doi:10.1289/ehp.1205894
Traynor, K. (2013). Cabozantinib approved for advanced medullary thyroid cancer. American Journal of Health-System Pharmacy, 70(2), 88. doi:10.2146/news130005



Monica Key
Oncology nurse practitioner Monica Key explains what happens when money comes before care.

1
Oncology nurse practitioner Monica Key talks about a procedure to help treat metastatic colorectal cancer to the liver.

0
Oncology nurse practitioner Monica Key talks about a recent ONS session she attended regarding treatment options for oral mucositis.

3
Oncology nurse practitioner Monica Key wants to know your opinion on nurse practitioner-led clinics.

2
Oncology nurse practitioner Monica Key talks about a session she attended at the recent ONS meeting on the utilization of advanced practitioners.

2



University
Your source for CNE Credit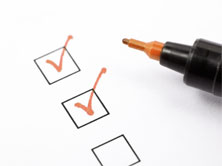 Anti-cancer drug related cardiotoxicity: A review and update by Gail M Wilkes RNC MS AOCN
Myths and Realities of Health Care Reform and the Affordable Care Act: Implications for Oncology Nurses and their Patients
Managing Side Effects of Targeted Therapies
Tuesday, October 29, 2013 12:00 PM EDT
Archived
Presented by Ellen T. Matloff, MS, CGC , this webinar will highlight:
How to determine which patients require genetic counseling
How to help prepare your patients for the genetic counseling process
Testing options that are now available
How you can utilize this data in managing your patients and their family members
Participants will also be able to ask questions during a live question and answer period with speaker Ellen T. Matloff, MS, CGC .

Wednesday, August 28, 2013 12:00 PM EDT
Wednesday, June 26, 2013 12:00 PM EDT
Wednesday, April 10, 2013 12:00 PM EDT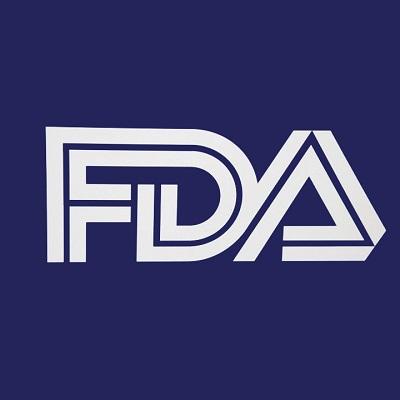 FDA Approves Onivyde for Advanced Pancreatic Cancer

Marijke Vroomen Durning, RN,
10/27/2015

3

On October 22, 2015, the US Food and Drug Administration (FDA) approved Onivyde (irinotecan liposome injection, Merrimack Pharmaceuticals, Inc.), in combination with fluorouracil ...