If you have been in oncology for a very long, or are a woman who has had more than one mammography in her lifetime thus far, then you are likely to know that there has been an ongoing debate in the medical community as to how helpful a mammography is when it comes to its ability to detect breast cancer early.
Well, now there is a new form of mammography that may be a game-changer: the 3D mammography. No, you will not need the silly red and blue paper glasses to see this.
This new technology was developed by Dr. Daniel B. Kopans, MD, and the preliminary results from some studies are very promising.
In March of this year, the online report released from The American Journal of Roentgenology shared some promising findings. Adding a 3D view to digital mammography is likely to:
Reduce the number of women who have to have repeat imaging or different follow-up imaging due to inconclusive findings on traditional mammography.
Improve the rate of breast cancers detected.
Possibly reduce the number of unnecessary biopsies.
Not increase the early detection or findings of ductal carcinoma in situ.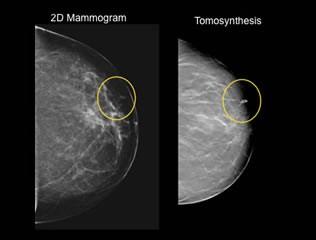 The initial research findings did share some limitations of the study, but if more research is conducted and these preliminary positive results can be replicated and validated in other populations of men and women, then technology in this form could be even more promising. Dr. Kopans added that while no major training is needed with the 3D mammography otherwise known as tomosynthesis, it just may prove to be a better mammogram.
Have you seen or heard of this 3D mammography technology? What are your thoughts?
References:
Rose S, et al (2013) "Implementation of breast tomosynthesis in a routine screening practice: An observational study" American Journal of Roentgenology (AJR) online; March 22, 2013. DOI:10.2214/AJR.12.9672. Resource retrieved from: http://www.medpagetoday.com/HematologyOncology/BreastCancer/39372