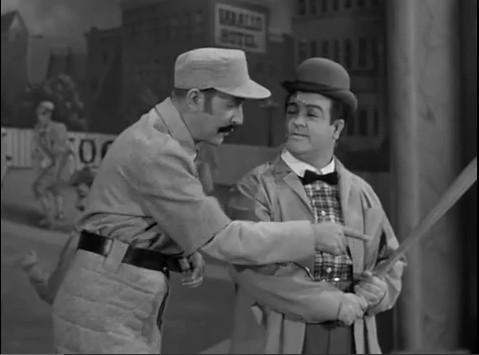 Remember that old skit with Abbott and Costello about baseball and "who's on first"? I always loved that skit. Not only is it talking about baseball, but it also showcases how simple communication can become so complex.
I had a patient recently share with me her frustration in figuring out all the details and people involved in her care when she was diagnosed with breast cancer. She quickly realized that she had no idea who was on first.
Many of us who live and breathe oncology every day know the members of our team, but our patients may not. It just so happens that I came across a great list of oncology team members in a recent issue of Cure magazine. This quarterly publication provides cancer updates, research, and education for patients, family members, and health professionals -- and subscriptions are free. I shared with my patient some members from this list who are currently on her cancer care team (not all applied to her, of course), but I wanted to share this list with my peers here on TheONC.
Behavioral oncologists
Clergy
Diagnostic radiologists
Dietitians
General or specialty surgeons
Genetic counselors
Gynecologic oncologists
Home health aides, nurses, etc.
Hospice care specialists
Infusion nurses
Interventional radiologists
Medical oncologists
Nurse practitioners
Occupational therapists
Oncology clinical pharmacists
Oncology nurses
Oncology social workers
Palliative care specialists
Pathologists
Patient navigators
Pediatric oncologists
Physical therapists
Physician assistants
Radiation oncologists
Surgical oncologists
This list may not even include others who support the main members of the cancer care team. No wonder she was overwhelmed and confused.
Is there anyone I missed who may be on the team? How do you help your cancer patients decipher who is who?