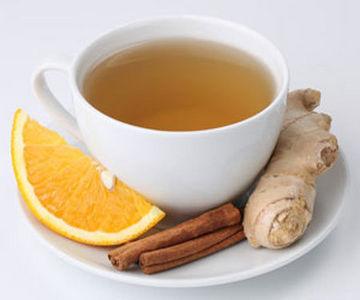 At the age of 30, I had my first encounter with gastroesophageal reflux disease (GERD). It was awful. I had no idea what was going on. I was having chest pain that radiated to my back between my scapulae and the pain stopped me in my tracks.
A friend told me to go to the doctor because she thought I was having a heart attack. Granted, this was before I became a nurse, so I was like most people... absolutely clueless as to what was going on with my body and not making the connection of what I did to my body and its time of revolt.
I went to the doctor and she diagnosed me with GERD. We talked about food triggers and she prescribed Nexium, which I took for several weeks. That type of pain I will never forget and never want to experience again. It was worse than giving birth -- really!
So, after that it was so long to endless amounts of salsa and no more blooming onions. Goodbye spicy and fried foods. I even laid off the coffee and chocolate for a while. I could go without everything mentioned prior, but not coffee and chocolate!
Well, let's fast forward to today, 15 years later. Yep, it started again. My GERD was back with a vengeance. I woke up at 3:00 a.m. with excruciating stomach pain. And the pain was weird. My stomach didn't hurt but it was "rolling" with waves; my lower abdomen was killing me. I believed it was flatulence, the most painful I had ever experienced. I seriously considered waking up my husband and asking him to take me to the ER. But I knew what it was -- GERD.
This pain happened twice in two weeks and I started myself on a twice-a-day dosing of Pepcid. The pain did not reoccur, but I had to take inventory of what I ate. And there it was-- coffee and dark chocolate! I was devastated. These are the only two vices I have in life!
So, being the big girl that I am, I went cold turkey and stopped my intake and indulgence of chocolate and coffee. I was surprised how easy it was; fear of that pain returning is a constant reminder and motivator for me not to start those habits again. I never thought I'd see the day I didn't have my daily dose of coffee and chocolate, but here it is. I have now been coffee- and chocolate-free for over a month. No headaches, no withdraw symptoms. I considered myself blessed. I also lost a couple of pounds!
So, now what to drink? I don't drink fruit juices because they have too many calories and sugar. Even decaf coffee turned my stomach, so that was out. I never was a fan of milk or hot cocoa. I've always loved water, but how boring that can be after a while! Well, my husband solved the problem for me. The very next morning of my proclamation of the emancipation from coffee and chocolate, he fixed me a piping hot cup of decaf green tea (with lemon and honey). I loved it! No wonder so many countries and cultures make a big to-do about tea-time. I know I was sold! And my stomach agreed, thank goodness.
Curiously, that week I read an interesting article about tea and its health benefits. So I wanted to share:
Research (which includes over 5,000 studies) states that tea can help block cholesterol (especially black tea), help prevent cardiovascular disease, help prevent cancer, and burn calories.
Tea contains antioxidants (such as amino acid L-theanine, polyphenols, catechins, and flavonoids) that help the body work to neutralize free radicals in the body that are damaging to our cells.
Just last year, the Journal of Cancer Research and Clinical Oncology suggested that drinking five cups of green tea each day can help prevent several cancers, such as breast, prostate, lung, ovarian, bladder, gastrointestinal, and colorectal cancer.
Tea reduces inflammation and increases bone strength.
Drinking just two cups of tea has the same antioxidant activity as seven glasses of orange juice or one and a half glasses of red wine.
A regular eight-ounce cup of coffee has about 133mg of caffeine. Tea has less than half this amount, approximately only 53mg.
Many oncology nurses I know advise their patients to drink chamomile tea (naturally decaffeinated) as a first step in combating insomnia that often accompanies chemotherapy.
Have you or your cancer patients experienced any notable health benefits from drinking tea?
Resources:
Kabagambe, E.K. & Wellons, M.F. (2012). Benefits and risks of caffeine and caffeinated beverages. Retrieved from: https://www.uptodate.com+benefits-and-risks-of-caffeine-and-caffeinated-beverages?source=search_result&search=tea&selectedTitle=1%7E150#H19
Unger, L. (2012). More turn to tea as benefits become known. Courier Journal. Two pages. Printed on December 28, 2012.