Combined pelvic radiation therapy and intrauterine brachytherapy are frequently administered for locally advanced cervical and vaginal cancer. These therapies result in sexual dysfunction, namely vaginal shortening and decreased lubrication induced by fibrosis, stenosis, and mucosal atrophy.1-3 Vaginal dilator use is recommended to counter these untoward effects, yet many women fail to use this intervention. It is often perceived as intrusive, embarrassing, and foreign to usual measures of self-care.
Researchers in the Netherlands undertook a prospective, longitudinal pilot study whereby four oncology nurses were trained to conduct an educational intervention with gynecologic patients undergoing pelvic radiation therapy and brachytherapy.4 The nurses received education from a number of interdisciplinary colleagues (i.e., sex therapists, psychologists, radiation, and gynecologic oncologists) and this education was delivered via lecture, role play, and group discussion. A treatment manual was developed for the nurses and they received monthly, 2-hour group supervision from the psychologists/sexual therapists during the duration of the study. Additionally, an educational booklet was developed for patients specific to sexual compromise associated with treatment.
Outcome measures included frequency of dilator use, sexual functioning, and sexual, psychological, and relational distress measured at baseline, 1, 6, and 12 months post-therapy. Of those who completed the longitudinal assessment, sexual function improved between 1 and 6 months with further improvement evidenced at 1 year following treatment.
Nurse-led sexual rehabilitation interventions which include instruction on dilator use, discussion of sexual issues, anxieties and coping responses during recovery, proved advantageous to patients participating in this pilot study.
This research offers testimony to the efficacy of nurse-driven interventions to manage the treatment-specific sequelae associated with radiation therapy. Should these interventions be integrated into standardized care plans for women with gynecologic malignancies receiving radiation therapy? The answer is not yes, but how.
References:
Jensen PT, Froeding LP. Pelvic radiotherapy and sexual functioning in women. Transl Androl Urol. 2015 Apr; 4(2): 186–205.
Le Borgne G, Mercier M, Woronoff AS, et al. Quality of life in long-term cervical cancer survivors: a population-based study. Gynecol Oncol. 2013 Apr;129(1):222-8.
Brand A, Bull CA, Cakir B. Vaginal stenosis in patients treated with radiotherapy for carcinoma of the cervix. Int J Gynecol Cancer. 2006 Jan-Feb;16(1):288-93.
Bakker RM, Mens JW, de Groot HE, et al. A nurse-led sexual rehabilitation intervention after radiotherapy for gynecological cancer. Support Care Cancer. 2017 Mar;25(3):729-737.



Deborah A. Boyle
AI treatment is associated with arthralgias, which can compromise quality of life and result in premature discontinuation of therapy.

0
The Lancet Oncology recently published a five-piece issue on cancer survivorship whose aim was to provide an update on the status of this evolving focus in cancer care.

2
The pursuit of safety within cancer care should be a relentless, ongoing initiative composed of a multidisciplinary effort whose intent is improving practice in a proactive manner.

2
Due to population aging projections, the future of cancer care will be characterized by a growing number of older age-associated malignancies.

0



University
Your source for CNE Credit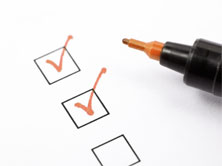 Anti-cancer drug related cardiotoxicity: A review and update by Gail M Wilkes RNC MS AOCN
Myths and Realities of Health Care Reform and the Affordable Care Act: Implications for Oncology Nurses and their Patients
Managing Side Effects of Targeted Therapies
Tuesday, October 29, 2013 12:00 PM EDT
Archived
Presented by Ellen T. Matloff, MS, CGC , this webinar will highlight:
How to determine which patients require genetic counseling
How to help prepare your patients for the genetic counseling process
Testing options that are now available
How you can utilize this data in managing your patients and their family members
Participants will also be able to ask questions during a live question and answer period with speaker Ellen T. Matloff, MS, CGC .

Wednesday, August 28, 2013 12:00 PM EDT
Wednesday, June 26, 2013 12:00 PM EDT
Wednesday, April 10, 2013 12:00 PM EDT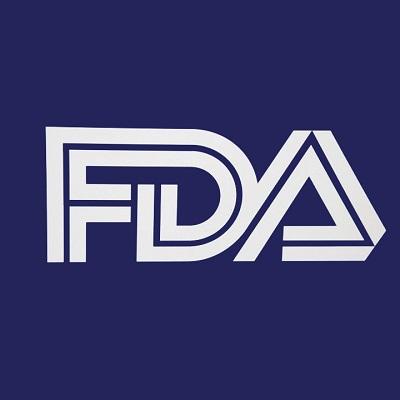 FDA Approves Onivyde for Advanced Pancreatic Cancer

Marijke Vroomen Durning, RN,
10/27/2015

3

On October 22, 2015, the US Food and Drug Administration (FDA) approved Onivyde (irinotecan liposome injection, Merrimack Pharmaceuticals, Inc.), in combination with fluorouracil ...