Exercise for cancer survivors has received a good bit of attention in recent years.
It has been postulated to reduce the risk of cancer recurrence and increase overall survival rates in both breast and colorectal patient populations. Yet, only one-third of cancer survivors are meeting the American Cancer Society's and US Public Health guidelines of engaging in 150 minutes of moderately intensive exercise weekly.1
A study of nearly five hundred cancer survivors in Northern Ireland and Scotland, the majority of which had completed cancer therapy more than three years prior, shed light on barriers, facilitators, and preferences for exercise. Results from this investigation elucidated many insights on improving exercise interventions within the context of survivorship care. Consider the following:2
Nearly three quarters of the sample reported fatigue, with over half experiencing the symptom on a daily basis.


Nearly 77 percent acknowledged an interest in walking with a formal program offered once or twice a week -- morning being preferred.


Forty percent cited an interest in exercising with other cancer survivors.


The majority (35 percent) preferred hearing about an exercise program from an oncology nurse.
This study demonstrates that the surveyed cancer survivors were interested in taking part in exercise programs, but 68 percent had never been given advice on how to manage fatigue, a major barrier to exercise intervention.
This report offers testimony to the benefits of interdisciplinary collaboration. Oncology nurses who collaborate with their rehabilitation colleagues can better advocate for our survivorship population. By maximizing our team potential, we enhance the quality of interventions for our at-risk cancer survivor population.
Are you helping to educate your cancer patients on increased activity and exercise? If not, what are your barriers?
References:
Blanchard CM, Courneya KS & Stein K (2008). Cancer Survivors' Adherence to Lifestyle Behavior Recommendations and Association With Health-Related Quality of Life: Results from the American Cancer Society's SCS-II. Journal Clinical Oncology, 26, 2198-2204.


Blaney JM, Lowe-Strong A, Rankin-Watt J, Campbell A & Gracey JH (2011). Cancer survivors' exercise barriers, facilitators and preferences in the context of fatigue, quality of life and physical activity participation: A questionnaire-survey. Psycho-Oncology, 22, 186-194.



Deborah A. Boyle
Deborah Boyle stresses the need for complementary therapy throughout treatment and into survivorship.

0
Deborah Boyle wants to know your thoughts on treating cancer patients in mobile chemotherapy units.

2
Deborah Boyle discusses a research study that focuses on obstacles to cancer treatment.

6
Deborah Boyle discusses the importance of radiation oncology nurses as part of the cancer care team.

2
Deborah Boyle explains the need for extended care for those who have lost a spouse.

10



University
Your source for CNE Credit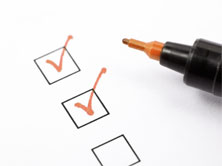 Anti-cancer drug related cardiotoxicity: A review and update by Gail M Wilkes RNC MS AOCN
Myths and Realities of Health Care Reform and the Affordable Care Act: Implications for Oncology Nurses and their Patients
Managing Side Effects of Targeted Therapies
Tuesday, October 29, 2013 12:00 PM EDT
Archived
Presented by Ellen T. Matloff, MS, CGC , this webinar will highlight:
How to determine which patients require genetic counseling
How to help prepare your patients for the genetic counseling process
Testing options that are now available
How you can utilize this data in managing your patients and their family members
Participants will also be able to ask questions during a live question and answer period with speaker Ellen T. Matloff, MS, CGC .

Wednesday, August 28, 2013 12:00 PM EDT
Wednesday, June 26, 2013 12:00 PM EDT
Wednesday, April 10, 2013 12:00 PM EDT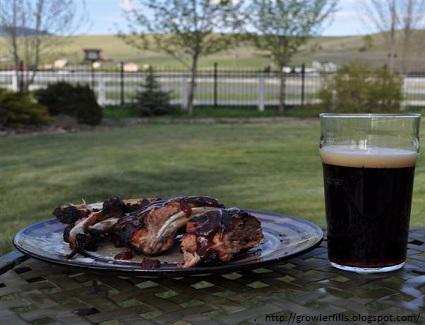 Beer Marinated Grilled Meat? Yes, Please!

Laura Newton, MA, RD,
4/22/2014

7

Maybe it is just because it has been such a harsh winter (even in the South!) and with the temperature in the 70s here the last few days, I am craving spending time outside -- ...