One of the most prominent sequels of living on after cancer is the fear of it returning. Fear of recurrence is thought to be a widespread problem but has perhaps been underscrutinized.
There are several reasons for this neglect -- chiefly the absence of a universal definition of fear of recurrence and its characteristics. However, those of us who live or work with cancer survivors know this is a common corollary of living on after cancer.
German authors Koch, et al. (2013) recently
published
a systematic review of studies that addressed fear of recurrence. Their analysis revealed some interesting findings of note to oncology nurses who have ongoing contact with survivors. Consider the following:
Cancer survivors five or more years post-treatment cessation still suffer from fear of recurrence.
Fear of recurrence is often triggered by follow-up care appointments, stories in the media, and significant anniversaries (e.g., diagnosis).
Heightened recurrence anxiety has been associated with decreased quality of life.
While survivorship care plans have been recommended to optimize long-term follow-up, survivors' needs as they relate to fear of recurrence have not been addressed.
For oncology nurses these facts require us to critique how we care for our cancer survivors. Do we ask them about their concerns about recurrence? How can we support this cohort of ex-patients who have their unique triggers of discomfort and impaired quality of life?
Those of us in clinical practice need to solicit the support of nurse researcher colleagues in schools of nursing to address the unmet needs of our cancer survivors. Few evidence-based interventions exist to help us know how to best support this growing number of patients who live on after cancer. It is timely to address this pressing reality, which will only expand in our immediate future.



Deborah A. Boyle
Deborah Boyle explains that inappropriate hope can lead to a poor outcome for cancer patients.

7
Deborah Boyle shares a few key points from a recent conference she attended on survivorship care planning.

7
Deborah Boyle talks about the risk factors associated with young cancer patients receiving radiation to the chest.

11
Deborah Boyle explains that we need to not only pay close attention to the physical aspects of cancer, but the serious psychological side effects as well.

10
Deborah Boyle explains the lack of communication training for nurses.

10



University
Your source for CNE Credit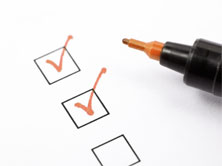 Anti-cancer drug related cardiotoxicity: A review and update by Gail M Wilkes RNC MS AOCN
Myths and Realities of Health Care Reform and the Affordable Care Act: Implications for Oncology Nurses and their Patients
Managing Side Effects of Targeted Therapies
Tuesday, October 29, 2013 12:00 PM EDT
Presented by Ellen T. Matloff, MS, CGC , this webinar will highlight:
How to determine which patients require genetic counseling
How to help prepare your patients for the genetic counseling process
Testing options that are now available
How you can utilize this data in managing your patients and their family members
Participants will also be able to ask questions during a live question and answer period with speaker Ellen T. Matloff, MS, CGC .

Wednesday, August 28, 2013 12:00 PM EDT
Wednesday, June 26, 2013 12:00 PM EDT
Wednesday, April 10, 2013 12:00 PM EDT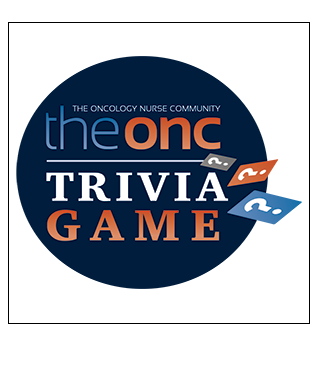 The Oncology Nurse Community Trivia Game

Michelle Bragazzi, BS, RN,
1/13/2014

6

Are you looking to test your knowledge and have a little fun at the same time? TheONC Trivia Game covers various subjects, including cancer treatments, nutrition, side effects, and ...
You're already here -- why not make it official? Moderators are charged with moving the conversation forward on TheONC by posting responses, questions, and joining in exchanges. Everyone is encouraged to post here, but moderators commit to doing so. Interested in participating? Contact: