In one of my first publications on cancer survivorship, I addressed the glaring absence of rehabilitation services for cancer survivors.1 Making the analogy of what was available at that time for survivors of cardiac and stroke insults, a comparable restorative focus for those who lived on past active cancer treatment was non-existent.
In a subsequent writing, I made a more distinct call for the integration of rehabilitation into the existing ranks of cancer care.2 Nearly three decades have passed since that early writing, and still, cancer rehabilitation remains a non-entity. I am currently hopeful however, that "the times they are a changing."
A seminal 22-page discourse reviewing the myriad of disabilities evident in cancer survivors has recently been published. I hope this review will rock the current minimalist cancer care paradigm of "cut, burn, poison, and let loose," releasing patients to fend for themselves in the foreign terrain of life after cancer.
Silver, Baima, and Mayer, prominent physiatrists from Harvard and Johns Hopkins, have eloquently and comprehensively detailed the required rehabilitation portfolio needed in contemporary American cancer care.3 Consider the following from their depiction of cancer survivors' unmet needs having rehabilitative potential:
The leading case of emotional distress in cancer survivors is physical disability


Cancer-related fatigue, experienced by a majority (great than 75 percent) of patients actively undergoing treatment and a significant cohort of survivors, is a symptom amenable to rehabilitative interventions


Neurologic complications from cancer and its therapies (i.e., "chemo brain," chemotherapy-induced neuropathy) are within the purview of neuropsychological testing to determine early symptom recognition, overall prevalence and severity, as well as the introduction of neurocognitive interventions to minimize symptom intensity


The management of skeletal metastases, a common problem associated with metastatic solid tumors, can be optimized by rehabilitative recommendations that focus on stress reduction, the use of assistive devices, strength and balance training and modification of the patient's environment
These examples represent just a few indications of the potential contributions of rehabilitative consultation integrated within the existing ranks of cancer care. What is needed is a far more reaching view of what currently constitutes multidisciplinary care, namely, surgery, radiation, and medical oncology interventions. It is a true team effort -- encompassing recovery and healing -- that is the hallmark of rehabilitation. This new emphasis also requires the introduction of nursing roles that embrace this subspecialty.
In writing this piece, I am reminded of a comment from a survivor from years past who said to me, "I don't want to just survive my cancer, I want to thrive following my experience with it." This is the essence of what cancer rehabilitation can offer our patients.
As oncology nurses, the ultimate advocates for our vulnerable patients, this is what we must strive for. Mobilizing an effort to reduce the current state of demises in cancer survivors can facilitate a new landscape of recovery. However, it requires a deliberative and multifocal platform for change. I have no doubt that at the community level, taking the needed initial steps, nurses can begin to drive this needed imperative.
References:
Welch-McCaffrey D. Oncology nurses as cancer patients: An investigative questionnaire. Oncology Nursing Forum, 11(2): 48-50, 1984.
Boyle DA (2006). Survivorship. Clinical Journal of Oncology Nursing, 10(3): 407-421.
Silver JK, Baima J & Mayer S (2013). Impairment-driven cancer rehabilitation: An essential component of quality care and survivorship. CA: Cancer Journal for Clinicians,: 1-22.



Deborah A. Boyle
Deborah Boyle explains that inappropriate hope can lead to a poor outcome for cancer patients.

7
Deborah Boyle shares a few key points from a recent conference she attended on survivorship care planning.

7
Deborah Boyle talks about the risk factors associated with young cancer patients receiving radiation to the chest.

11
Deborah Boyle explains that we need to not only pay close attention to the physical aspects of cancer, but the serious psychological side effects as well.

10
Deborah Boyle explains the lack of communication training for nurses.

10



University
Your source for CNE Credit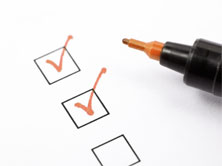 Anti-cancer drug related cardiotoxicity: A review and update by Gail M Wilkes RNC MS AOCN
Myths and Realities of Health Care Reform and the Affordable Care Act: Implications for Oncology Nurses and their Patients
Managing Side Effects of Targeted Therapies
Tuesday, October 29, 2013 12:00 PM EDT
Presented by Ellen T. Matloff, MS, CGC , this webinar will highlight:
How to determine which patients require genetic counseling
How to help prepare your patients for the genetic counseling process
Testing options that are now available
How you can utilize this data in managing your patients and their family members
Participants will also be able to ask questions during a live question and answer period with speaker Ellen T. Matloff, MS, CGC .

Wednesday, August 28, 2013 12:00 PM EDT
Wednesday, June 26, 2013 12:00 PM EDT
Wednesday, April 10, 2013 12:00 PM EDT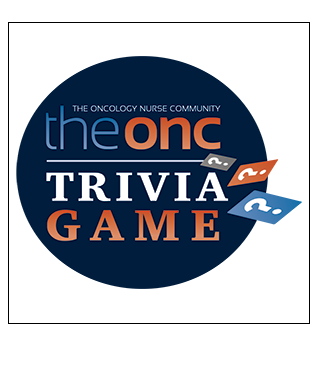 The Oncology Nurse Community Trivia Game

Michelle Bragazzi, BS, RN,
1/13/2014

6

Are you looking to test your knowledge and have a little fun at the same time? TheONC Trivia Game covers various subjects, including cancer treatments, nutrition, side effects, and ...
You're already here -- why not make it official? Moderators are charged with moving the conversation forward on TheONC by posting responses, questions, and joining in exchanges. Everyone is encouraged to post here, but moderators commit to doing so. Interested in participating? Contact: