Of all the potential corollaries of symptom distress during the cancer experience, pain management is most often characterized by misperception and sub-standard treatment. These issues become blatantly clear when pain in the older adult with cancer is considered.
A review of evidence-based guidelines benchmarked against current realities in practice validate that pain management in older adults with cancer is a major clinical scenario that requires both considerable attention and urgent action.1 The following provides a depiction of some clinical caveats to consider when managing pain in older adults with cancer:
Unique challenges to pain assessment in older adults with cancer include the frequent presence of pain co-occurring within a symptom cluster, the extended time required for thorough assessment and evaluation (i.e., due to multiple factors such as hearing and memory loss), addressing long-held misperceptions, and normalizing the reporting of pain).2-5
Both the assessment and management of pain in older patients with cancer requires hyper-vigilance about the high prevalence of polypharmacy and its associated co-morbidity.1
"Senna should be your best friend"; constipation, the most common adverse effect of opioids, is particularly troublesome due to frequent reduced bulk and oral intake, consumption of other medications (prescription and over-the-counter) with constipating effects, and the administration of neurotoxic chemotherapy.1
A higher risk for adverse side effects prevails; the adage "Start low and go slow" is indicated with the elderly. Note that opioid adversity (i.e., sedation, delirium) usually occurs in tandem with drug initiation or escalation.1
Morphine clearance decreases with age; preferred opioids in the older adult include hydromorphone and oxycodone due to their shorter half-life and better oral bioavailability; methadone's long half-life enhances risk for drug accumulation and toxicity.2
While the transdermal application of narcotics may seem ideal in older adults (related to adherence and around the clock drug distribution), altered absorption may occur when highly lipophilic transdermal patches (i.e., fentanyl) are used in older adults who have insufficient fat stores2; transdermal fentanyl should not be prescribed for opioid-naïve patients as 25mg is equivalent to 50mg to 75mg of morphine.6,7
Nonselective non-steroidal anti-inflammatory drugs (NSAIDs) and cyclo-oxygenase-2 (COX-2) inhibitors should be used with extreme caution due to their potential for toxicity with overuse; reduced renal clearance in the older adults heightens the likelihood of gastrointestinal distress, hemorrhage, confusion/dizziness and renal failure.6
It must be noted that pain management in older adults with cancer has not been studied with comparable rigor as seen in younger subsets. While the cohort of older adults with cancer will escalate in the near future, this population will be the target of more intensive investigation.
References:
Mercadante S. & Arcuri E (2007). Pharmacological management of cancer pain in the elderly. Drugs Aging, 24(9): 761-776.
Coyle N.M. & Derby S (2006). Symptom management of pain. In: D.G. Cope & A.M. Reb (Eds.) An Evidence-Based Approach to the Treatment and Care of the Older Adult With Cancer. Oncology Nursing Press: Pittsburgh, PA, pp. 397-438.
Cheng K.K. & Lee D.T. (2011). Effects of pain, fatigue, insomnia, and mood disturbance on functional status and quality of life of elderly patients with cancer. Critical Reviews in Oncology/Hematology, 78( ): 127-137.
American Geriatrics Society (2002). Pharmacological management of persistent pain in older persons. Journal of the American Geriatrics Society, 57( ): 1331-1346.
Delgado-Guay M. & Bruera E. (2008). Management of cancer pain in the older person with cancer. Part 1: Pathophysiology, pharmacokinetics, and assessment. Oncology, 22(1): 1-10.
Brant J.M. (2010). Practical approaches to pharmacologic management of pain in older adults with cancer. Oncology Nursing Forum, 37(suppl, 5): 17-26.
Delgado-Guay, M. & Bruera E. (2008). Management of pain in the older person with cancer. Part 2: Treatment options. Oncology, 22(2); 1-7.



Deborah A. Boyle
Prognostication of impending death is an important variable in end-of-life cancer care.



University
Your source for CNE Credit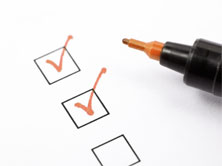 Anti-cancer drug related cardiotoxicity: A review and update by Gail M Wilkes RNC MS AOCN
Myths and Realities of Health Care Reform and the Affordable Care Act: Implications for Oncology Nurses and their Patients
Managing Side Effects of Targeted Therapies
Tuesday, October 29, 2013 12:00 PM EDT
Archived
Presented by Ellen T. Matloff, MS, CGC , this webinar will highlight:
How to determine which patients require genetic counseling
How to help prepare your patients for the genetic counseling process
Testing options that are now available
How you can utilize this data in managing your patients and their family members
Participants will also be able to ask questions during a live question and answer period with speaker Ellen T. Matloff, MS, CGC .

Wednesday, August 28, 2013 12:00 PM EDT
Wednesday, June 26, 2013 12:00 PM EDT
Wednesday, April 10, 2013 12:00 PM EDT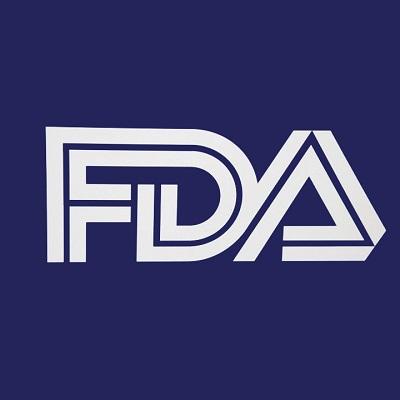 FDA Approves Onivyde for Advanced Pancreatic Cancer

Marijke Vroomen Durning, RN,
10/27/2015

3

On October 22, 2015, the US Food and Drug Administration (FDA) approved Onivyde (irinotecan liposome injection, Merrimack Pharmaceuticals, Inc.), in combination with fluorouracil ...