I recently read an excellent review paper on compromise in cognitive function that made me critically think about what we know, donít know, and assume about these changes related to cancer and its therapies. I wanted to pass some of my thoughts along in this blog.
Authors Ahles, Root, and Ryan from Memorial Sloan Kettering Cancer Center opened their review paper with the statement that while cognitive changes occurring with central nervous system malignancies and childhood cancers have been long recognized, both the acute and long-term sequelae of cognitive dysfunction in non-CNS and pediatric cancers is a relatively contemporary concern. Of the studies done to date, there have been inherent design flaws and interpretive challenges that require consideration. Some of these include:
The majority of those investigated have been breast cancer patients to the exclusion of other primary malignancies; the results of these studies may not be generalizeable to other patient cohorts.
Two basic assumptions have been that breast cancer patients have normal cognitive function prior to starting treatment and that chemotherapy is the major etiology of post-treatment cognitive compromise (i.e., hence the assigned term "chemo brain").
The relationship of other critical variables, such as age, education, endocrine changes, and the use of endocrine therapies, and exposure to general anesthesia, have only received limited consideration as to their association with cognitive impairment. The prostate cancer population may be a key group to investigate due to its common characteristics of advanced age, use of endocrine therapies or hormonal ablation, and potential to undergo general anesthesia for prostatectomy.
Few studies have evaluated interventions to prevent and/or treat cognitive changes in adult cancer patients.
Particularly in a busy ambulatory or office setting, oncology nursesí ability to utilize formal neurocognitive testing is extremely limited. However, I wonder if it might be feasible to ask our patients to rate aspects of their functioning at various intervals throughout their cancer experience relative to subsets of cognitive domains such as:
On a scale of 1 to 10 (with 10 being the highest or best possible score), please rate your functioning at this time specific to:
Memory
Ability to concentrate/pay attention to, or focus on, detail
Processing speed specific to new information
Delay in ability to respond to questions
Oncology nurses providing direct patient care are the best interpreters of the myriad of problems our patients face in this extremely fast-paced world of cancer care. Too often, they feel their contributions to the science of cancer care are overshadowed by the formal initiatives of clinical trials.
I purport that our voices can rise up to help champion the lived experience of our patients during and after cancer treatment. I welcome your thoughts as to the possibility of using the type of inventory described in this blog to promote increased awareness of cognitive changes in our patients across their cancer trajectory.
References:
number 1Ahles TA, Root JC & Ryan EL (2012). Cancer- and cancer treatment-associated cognitive change: An update on the state of the science. Journal of Clinical Oncology, 30(30): 3675-3686.



Deborah A. Boyle
Oncology clinical nurse specialist Deborah Boyle asks if intervention programs should be routinely in place for patients undergoing highly aggressive therapies.
Oncology clinical nurse specialist Deborah Boyle talks about the difficult transition of AYA cancer patients into the adult world.
Oncology clinical nurse specialist Deborah Boyle wants to know if patients should quit smoking after a cancer diagnosis.

2
Oncology clinical nurse specialist Deborah Boyle discusses the unmet needs of leukemia and lymphoma cancer survivors.

1
Deborah Boyle discusses sleep deprivation among caregivers of cancer patients.



University
Your source for CNE Credit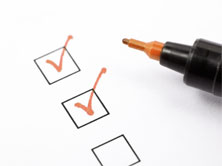 Anti-cancer drug related cardiotoxicity: A review and update by Gail M Wilkes RNC MS AOCN
Myths and Realities of Health Care Reform and the Affordable Care Act: Implications for Oncology Nurses and their Patients
Managing Side Effects of Targeted Therapies
Tuesday, October 29, 2013 12:00 PM EDT
Archived
Presented by Ellen T. Matloff, MS, CGC , this webinar will highlight:
How to determine which patients require genetic counseling
How to help prepare your patients for the genetic counseling process
Testing options that are now available
How you can utilize this data in managing your patients and their family members
Participants will also be able to ask questions during a live question and answer period with speaker Ellen T. Matloff, MS, CGC .

Wednesday, August 28, 2013 12:00 PM EDT
Wednesday, June 26, 2013 12:00 PM EDT
Wednesday, April 10, 2013 12:00 PM EDT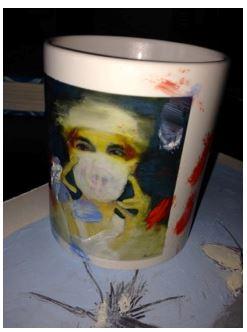 Itís Just a Little Exposure

Julianna Paradisi, RN, OCN,
6/23/2015

15

Staring meditatively at a painting I'm working on, I notice my fingerprints in oil paint on my coffee mug. Glancing around, I see I've left a small trail of blue, red, and brilliant ...