Perform the following exercise: Draw a circle with lines inside that reflect four quadrants. These represent four six-hour blocks of a 24-hour day. Now, in considering an "average" day, demarcate how much time you sleep, are at work, are at home, are doing family-focused activities, and spend time engaged in activities to care and nurture yourself. What were your results? Were you surprised?
While it probably is not new information that we don't invest much time in our own self-care, what might be revealing is how much time we spend at work, particularly in proportion to the rest of our day. It makes sense then that we pay attention to the importance of our work setting as a springboard to what transpires in the remaining hours of each 24-hour day.
I propose that if we take better care of each other at work, this would set the example of better self-care outside of work. We need to consider interventions that set a precedent for an enhanced, holistic orientation to our very stressful life's work. So here are some considerations for your perusal:
Make a concerted effort to acknowledge the special relationship a nurse colleague has formed with a patient or family, especially when the patient is experiencing progressive disease or an emergent situation. Purposefully say, "This must be hard for you. I know how much you care."

Write a note to the supervisor of a colleague who has gone "above and beyond" in terms of their nursing care in a specific patient/family context.

Form a walking club at lunch or break time to encourage exercise.

Start a diary or log of what staff identify as best-practices in dealing with stress. Make it informal and ad lib in its orientation but encourage colleagues to write down their thoughts. Expression of feelings through writing is highly effective.

Ask your supervisor about the availability of creating a de-briefing intervention that addresses difficult scenarios in practice. This should focus on what was effective to the same degree as opportunities for improvement are cited.

Ask if there is support for massage, Reiki, or other complementary approaches to be implemented at work for nursing staff.

If you have a shared governance structure at work or a practice advisory board in your ambulatory setting, inquire about establishing an annual retreat for renewal and self-care.
The lack of availability of interventions to care for one's self at work may not necessarily be due to insufficient funding, but may be due to a lack of request. Try putting my suggestions to the test. I look forward to hearing from you about this.
Reference:
Bush NJ & Boyle DA (2012). Self-healing. In: Bush NJ & Boyle DA (Eds.). Self-Healing Through Reflection: A Workbook for Nurses. Hygeia Media: Pittsburgh, pp. 127-154.



Deborah A. Boyle
Deborah Boyle discusses a research study that focuses on obstacles to cancer treatment.

6
Deborah Boyle discusses the importance of radiation oncology nurses as part of the cancer care team.

2
Deborah Boyle explains the need for extended care for those who have lost a spouse.

10
Deborah Boyle explains that your occupation may be putting you at risk for developing an acute form of leukemia.

5
Deborah Boyle explains that cancer patients may continue to experience issues beyond the initial return to work or school.

5



University
Your source for CNE Credit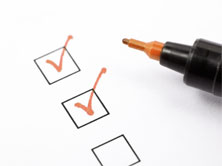 Anti-cancer drug related cardiotoxicity: A review and update by Gail M Wilkes RNC MS AOCN
Myths and Realities of Health Care Reform and the Affordable Care Act: Implications for Oncology Nurses and their Patients
Managing Side Effects of Targeted Therapies
Tuesday, October 29, 2013 12:00 PM EDT
Archived
Presented by Ellen T. Matloff, MS, CGC , this webinar will highlight:
How to determine which patients require genetic counseling
How to help prepare your patients for the genetic counseling process
Testing options that are now available
How you can utilize this data in managing your patients and their family members
Participants will also be able to ask questions during a live question and answer period with speaker Ellen T. Matloff, MS, CGC .

Wednesday, August 28, 2013 12:00 PM EDT
Wednesday, June 26, 2013 12:00 PM EDT
Wednesday, April 10, 2013 12:00 PM EDT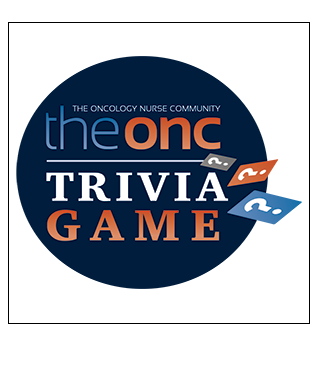 The Oncology Nurse Community Trivia Game

Michelle Bragazzi, BS, RN,
1/13/2014

6

Are you looking to test your knowledge and have a little fun at the same time? TheONC Trivia Game covers various subjects, including cancer treatments, nutrition, side effects, and ...