The Internet has become a burgeoning source of communication within healthcare. Online support for patients adapting to cancer has evolved within three primary domains to serve emotional, informational, and companionship needs.1 While many sites focus on the trajectory of active antineoplastic therapy, Web-based offerings for cancer survivors living on post-treatment are sparse but growing.
Economou, Grant, and McCabe recently outlined available resources specific to cancer survivorship.2 They have provided a two-page overview which would serve oncology nurses well by posting this in their clinical areas and disseminating it to their patients at the completion of their active therapy.
The table of resources is configured by:
the name of the organization/institute,
the purpose and focus of the resource (i.e., care coordination/communication, surveillance/detection, physical quality of life intervention, available blogs), and
the Website address.
Below is a sample of these resources provided. Kudos to these authors for compiling such a rich guide for busy oncology nurses in practice!
Organization/Institute
Website
Focus
Quality of Life Interventions: Physical
National Cancer Institute
Cancer Survivorship Research
Professional & patient education tools, Facing Forward series
Quality of Life Interventions: Psychological
Memorial Sloan Kettering Cancer Center
MSKCC iTunes Survivorship podcasts
Patient support & education podcasts
Quality of Life Interventions: Social
Cancer and Careers
cancerandcareers.org
Advice, tools & education events related to thriving in the workplace
References:
Im E.O. (2011). Online support of patients and survivors of cancer. Seminars in Oncology Nursing, 27(3): 229-236.
Economou D., Grant M. & McCabe M. (2012). Cancer survivorship Eebsites and resources. Journal of the Advanced Practitioner in Oncology, 3(3): 170-173.



Deborah A. Boyle
Debi Boyle reflects on a speaker's message from nurse's week in hopes of encouraging more self-care for nurses.

7
Debi Boyle shares some practical tips on how caregivers can maintain a daily routine of self-care for themselves and for their patients.

8
Debi Boyle explains ways in which nurses can properly convey information regarding hospice care so patients may benefit early on.

12
Debi Boyle stresses the need for the implementation of survivorship care plans.

10
Debi Boyle stresses the importance of proper pain management in the older adult with cancer.

7



University
Your source for CNE Credit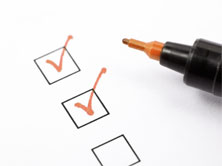 Anti-cancer drug related cardiotoxicity: A review and update by Gail M Wilkes RNC MS AOCN
Myths and Realities of Health Care Reform and the Affordable Care Act: Implications for Oncology Nurses and their Patients
Wednesday, April 10, 2013 12:00 PM EDT
Presented by Denise Friesema, MS, RN, OCN, this webinar will:
Discuss the role of the oncology nurse in clinical trials
Provide an overview of the staff nurse and clinical trial nurse roles as clinical provider, coordinator, patient advocate, and data recorder
Offer participants a chance to ask questions during a live question and answer period
Register for this informative free webinar now!
Monday, February 25, 2013 12:00 PM EST
Friday, December 14, 2012 12:00 PM EST
Tuesday, December 4, 2012 12:00 PM EST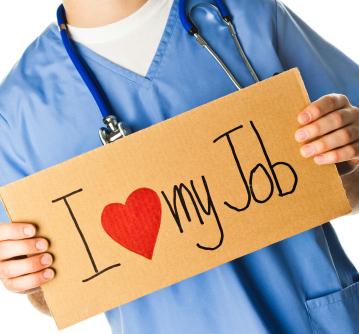 The 2013 Nurse Compensation Survey Results Are In

Michelle Bragazzi, BS, RN,
5/3/2013

32

In February, TheONC surveyed more than 600 oncology nurses to find out more about their careers. We wanted to know if they felt adequately compensated and satisfied within their ...
You're already here -- why not make it official? Moderators are charged with moving the conversation forward on TheONC by posting responses, questions, and joining in exchanges. Everyone is encouraged to post here, but moderators commit to doing so. Interested in participating? Contact:



on Twitter