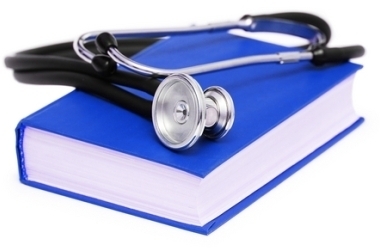 Many of us are heading back to school for job security, for career advancement, or for personal fulfillment. It is not without trepidation that we embark on this journey.
We are not fresh out of high school. We have families, jobs, responsibilities. We worry that our minds might not be as sharp as they were before they became cluttered with information, details, and experiences. We wonder if we will be able to keep up with the kids who are doing this for the first time. Just as nursing school sped up at the end, finishing advanced degrees becomes more difficult and hectic as we near the end. Almost to the finish line, exhausted, having completely run out of second winds, do you ever wonder if it is worth it?
The Institute of Medicine reports that Americans over age 65 will comprise nearly 20 percent of the population by 2030. As the population ages, chronic conditions such as hypertension and diabetes are becoming the most commonly managed issues in healthcare. Cancer survivors live longer than ever, thanks to advances in treatment. Healthcare is growing more complex, in part because people are living long enough to develop more long-term conditions, and we are dealing with health issues that were not issues long ago. What does this mean for nurses?
It means that the things we once learned may not be enough to deliver quality care anymore. A chief factor in my personal desire to be a nurse was not only employability, but the idea that I could make a difference in someone's life. For me, being a nurse means that I can deliver quality care and treat not just the acute health crisis at hand, but recognize the bigger picture, the whole person. That whole person has become much more complicated in the years since I became a nurse. It is only right that I should become a much more informed nurse to meet those needs.
Knowledge in the healthcare field, and especially oncology, is growing at record speeds. Healthcare is advancing, not just in treatment modalities, but technologically. With that advancement comes expanded responsibility for nurses. We now document electronically, scan bar codes, sit on committees to improve facility processes, write blogs about nursing issues, participate in research, and a host of other things.
Add to this the complexities of the healthcare system in which we work. Nurses participate in discharge planning, and sometimes we even have to explain to physicians that the high-priced test they wish to order will not be covered under the current diagnosis, and may need to be done as part of an outpatient workup. When registering patients for procedures, we must verify that the diagnosis and the test meet insurance criteria. This requires critical thinking skills.
Once, nurses did task-based competency checklists to prove their reliability in their jobs; now, we take management training, obtain certifications, and attend Webinars. Often, we are the ones who identify pivotal details relevant to the patient's care. Our assessment skills are often key in detecting early chemotherapy side effects and oncologic emergencies. Nurses are the first, most frequent, and sometimes the last healthcare contact patients have.
Being a nurse today requires an enormous knowledge base. If we want to deliver quality care and not be merely task oriented, satisfactory nurses, then education has to be a priority.
Is it worth it? Of course it is, because the end result is that you, as a member of the largest segment of the healthcare workforce, will be prepared to meet patient needs and provide the highest quality care to the most complex patients.
So when you sit down to write one more paper, study for one more test, and drink that tenth cup of coffee, remember that the goal is to be a better nurse. You are keeping yourself relevant to the field of nursing. Remember that the world is moving quickly, and if you sit still, you will be left behind.