We lurk in the hallways carrying notebooks, taking copious notes to document everything that occurs during a patient visit. Our patients need extra vital signs, extra lab draws, and special lab kits. Even our research drugs are kept in a special place. Do you run away when you see the research nurse coming down the hall? What is that research nurse really doing?
A research nurse may focus solely on patient care or may additionally be responsible for budgets, regulatory affairs, and data management, but the one thing we all have in common is our guide, the research protocol.
According to the NIH, "The study protocol is the blueprint that all researchers will follow." The protocol is the same no matter where the research takes place. This ensures that equal comparison can be made in patient data from across the country or the world, a very difficult task considering that cancer is such an individual disease. To maintain the integrity of the study and ensure the safety of participating patients, the research nurse makes sure this blueprint is followed.
Understanding the process
Here is one example of a study patient visit (Cycle 2 Day 1), along with the questions and concerns a research nurse may have.
Patient arrives.

Is it the correct day? Does the patient have to complete a Quality of Life (QOL) questionnaire? Visits must be every 21 days +/- 1 day. The QOL must be completed prior to any study related activity. Does the study pay for the visit? Is there a new version of the consent form that has to be signed?
Patient goes to the lab.

Protocol specifies tests to be drawn. Are the tests to be run locally and/or does the study have a central lab kit. If a kit, is it the correct kit for C2D1 and are the tubes labeled correctly? How are the specimens processed, packed, and shipped? If local labs are drawn, does the study pay for them or are they considered standard of care?
Patient goes to exam room.

Does the patient need to see an MD or mid-level this visit? Is a full physical exam or a symptom-directed exam due? Are there any out-of-the-ordinary assessments due like a full neurological exam?
Other activities include: Review concomitant medications/doses

Any dose changes? Why? Any new meds? Why? Include any "as needed" scripts, OTC medication, and herbal supplements, and note why the patient is taking them.
Review adverse events

Are there any changes in those reported at the last visit? Are there any new signs or symptoms, and when did they start or stop? Did the patient have to take a medication, and did it help? Does a dose need to be modified because of an AE, or does a lab need to be drawn? Is it an AE that needs to be reported to the sponsor immediately?
Review lab results

Are there any abnormalities that require a dose modification? If a standard of care drug needs to be modified, is it the standard modification, or does the protocol require a different modification? Do one or both drugs need to be held? If so, for how long? Are there any special labs or a lab kit required because of the lab result? Inform MD of all the above
Patient goes to infusion room.

Are the drugs ordered correctly? Pre-meds per study? Is the study drug kit assigned through an Interactive Voice Response System (IVRS)? Is the correct drug kit pulled from the research drug inventory? What order are the drugs to be administered in? How long for each infusion? Are there blood draws pre- or post-dose? Are pre- or post-dose vital signs needed? Is there an observation period following infusion?
Patient checks out.

When is the patient's next visit due, and what has to be done? Are CT/bone scans due prior to the next visit, and if so, how many days before the visit can they be scheduled?
A research nurse attends to many, many details during a patient visit. Why are the details so important? If an architectural blueprint is not followed, the house may fall down. If a research protocol is not followed, the patient may potentially be harmed, and imprecise data may lead to a good drug not being approved, or a bad drug getting out to the public.
An oncology or floor nurse can be a great help to the research process. We all know patients that only feel comfortable talking with certain nurses. This is a good thing. Patients need to feel trust, to feel they are heard. But remember that if the patient is telling you about a symptom or concern, the research nurse also needs to know. Gently let the patient know that safety is of utmost concern, and it is important that the research nurse also be informed.
Communication is vital to positive patient experience and to successful implementation of a research protocol. Without the input of all the nurses involved in patient care, the quality of the research data may suffer. So don't run away when you see the research nurse. Stay involved, document, and talk to the research nurse. We may not be so scary after all.



Ann Johnston
Ann Johnston expresses her anger regarding the announcement that counterfeit Avastin (Bevacizumab) has been distributed in the United States.

5
Ann Johnson discusses the value of clinical research to cancer patients.

20



University
Your source for CNE Credit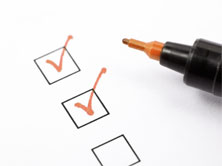 Anti-cancer drug related cardiotoxicity: A review and update by Gail M Wilkes RNC MS AOCN
Myths and Realities of Health Care Reform and the Affordable Care Act: Implications for Oncology Nurses and their Patients
Wednesday, April 10, 2013 12:00 PM EDT
Presented by Denise Friesema, MS, RN, OCN, this webinar will:
Discuss the role of the oncology nurse in clinical trials
Provide an overview of the staff nurse and clinical trial nurse roles as clinical provider, coordinator, patient advocate, and data recorder
Offer participants a chance to ask questions during a live question and answer period
Register for this informative free webinar now!
Monday, February 25, 2013 12:00 PM EST
Friday, December 14, 2012 12:00 PM EST
Tuesday, December 4, 2012 12:00 PM EST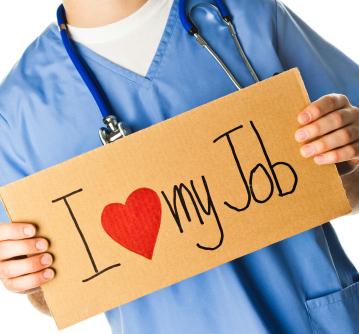 The 2013 Nurse Compensation Survey Results Are In

Michelle Bragazzi, BS, RN,
5/3/2013

32

In February, TheONC surveyed more than 600 oncology nurses to find out more about their careers. We wanted to know if they felt adequately compensated and satisfied within their ...
You're already here -- why not make it official? Moderators are charged with moving the conversation forward on TheONC by posting responses, questions, and joining in exchanges. Everyone is encouraged to post here, but moderators commit to doing so. Interested in participating? Contact:



on Twitter