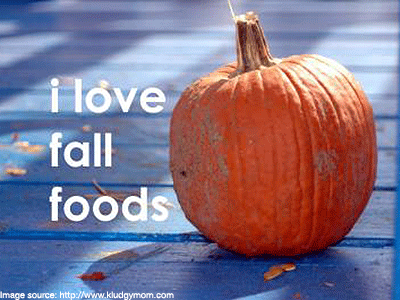 While I normally discuss topics that are a bit more controversial for The Break Room, considering this week's government shutdown has created an enormous amount of chaos for everyone, I'd like to discuss something a little less stressful and an area that we can all agree on -- food!
I have to say, autumn is one of my favorite seasons. And while I enjoy the beautiful foliage, secretly, I think it actually has to do more with the food.
I pretty much love all things pumpkin, apple, and cinnamon, so naturally this time of year I have to keep myself from eating my way through the fall season... or else I will look like a pumpkin come December.
My goal here is not for you to listen to me rant about "what I love about fall." I thought this blog would be a great way for us to share some of our favorite fall recipes. I have a feeling many of you are fall foodies as well, and are probably enjoying a pumpkin spice latte at this very moment.
There are so many recipes to share and although it is easy to simply share dessert ideas using pumpkin and apples, there are several tasty savory dishes out there as well using these ingredients.
If you are looking for a way to utilize all of those pumpkins you purchased for your front porch, how about turning that jack-o-lantern into soup?
And of course, my meal would not be complete unless I washed it down with a nice warm mulled spiced wine or a tall glass of pumpkin ale. Remember, it's five o' clock somewhere.
What's your favorite fall recipe?