We have entered the month of "Pinktober," and it's difficult to miss the sea of pink floating around in support of breast cancer awareness. Now that we are aware, what great strides have we made so far?
According to an ABC News report, while one in eight women still continue to develop some form of breast cancer, enormous progress has been made in regards to prevention, detection, and treatment.
Here are a few:
Get moving: We hear that exercise reduces the risk of breast cancer, but how? Physical activity has an effect on estrogen metabolism, lowering the breast cancer risk.


Superfoods: We all know that itís important to have a sufficient daily intake of fruits and vegetables, and here's another reason why. Higher blood levels of carotenoids may reduce the risk of ER-negative breast cancers. In addition, berries have shown to lower the incidence of ER-positive breast cancers.


Exemestane: A drug currently used for breast cancer patients is now indicated to help fend off cancer in women who are more likely to get the disease.


Density: Many healthcare facilities are now required to notify women if they have dense breast tissue according to a mammogram. Because dense breast tissue increases the breast cancer risk, it is important for these women to have a digital mammography performed, which can detect abnormalities more easily. A breast MRI and ultrasound may be indicated as well for women with dense breasts.


3-D mammography: There's a new 3-D version of digital mammography, called digital breast tomosynthesis, which can detect more invasive cancers (especially for dense breasts) compared to the traditional 2-D model. Although this type of mammography may not be covered by many insurance companies yet, this may eventually become the diagnostic tool of choice when it comes to detecting breast cancer in women with increased density.


Intraoperative radiation: For women with small ER-positive breast tumors, administering one intraoperative radiation treatment directly to the lumpectomy cavity is just as effective as a six-week standard postoperative radiation treatment regimen. More and more medical centers are using this procedure in hopes of not only treating the disease, but increasing the quality of life for these patients as well.


MarginProbe: Recently approved by the FDA, this device is used by surgeons during a tumor resection in order to detect the consistency of the tissue margins. Tumor margins are either hard or soft, and cancerous cells tend to be harder because they contain more collagen. If they detect firm tissue, they can remove the tissue right there, preventing the patient from having to endure a second surgical procedure.


Trastuzumab emtansine: Also known as Kadcyla, this is a monoclonal antibody conjugate consisting of trastuzumab and mertansine, designed for women with metastatic HER2-positive breast cancer who have developed resistance to chemotherapy and trastuzumab.


Palbociclib: Currently on the fast track for FDA approval, this oral CDK inhibitor looks promising for the treatment of women diagnosed with advanced ER-positive, HER2-negative breast cancer.


Chemotherapy-induced alopecia: The FDA recently approved a cooling cap worn during chemotherapy administration known as the DigniCap. The cooling cap helps to reduce the delivery of toxins to the hair follicle, therefore preserving the majority of hair.
I'm sure there are a few others to add to the list. What else would you add regarding the progress we've made in breast cancer care and prevention over this past year?



Michelle Bragazzi
TheONC editor Michelle Bragazzi discusses a study linking HCT and depression fatigue.

0
Community editor Michelle Bragazzi discusses the impact of shift hours in nursing care.

5
Community editor Michelle Bragazzi talks about what not to say to patients and families that are grieving or coping with a cancer diagnosis.

3
Community editor Michelle Bragazzi summarizes advice from experienced nurses to help nurses new to oncology.

1
Community editor Michelle Bragazzi wants to know if you're attending the 2015 ONS Annual Congress meeting in Orlando this week.

2



University
Your source for CNE Credit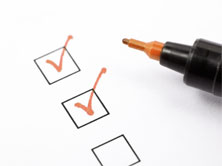 Anti-cancer drug related cardiotoxicity: A review and update by Gail M Wilkes RNC MS AOCN
Myths and Realities of Health Care Reform and the Affordable Care Act: Implications for Oncology Nurses and their Patients
Managing Side Effects of Targeted Therapies
Tuesday, October 29, 2013 12:00 PM EDT
Archived
Presented by Ellen T. Matloff, MS, CGC , this webinar will highlight:
How to determine which patients require genetic counseling
How to help prepare your patients for the genetic counseling process
Testing options that are now available
How you can utilize this data in managing your patients and their family members
Participants will also be able to ask questions during a live question and answer period with speaker Ellen T. Matloff, MS, CGC .

Wednesday, August 28, 2013 12:00 PM EDT
Wednesday, June 26, 2013 12:00 PM EDT
Wednesday, April 10, 2013 12:00 PM EDT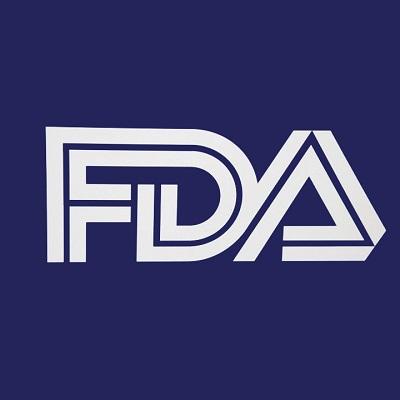 FDA Approves Onivyde for Advanced Pancreatic Cancer

Marijke Vroomen Durning, RN,
10/27/2015

3

On October 22, 2015, the US Food and Drug Administration (FDA) approved Onivyde (irinotecan liposome injection, Merrimack Pharmaceuticals, Inc.), in combination with fluorouracil ...