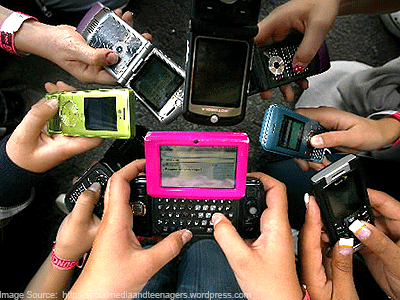 As students head back to the classroom this month, school work won't be the only activity on their agenda. Teens will be posting on social media more than ever. But this school year, grades won't be the only thing that's being monitored.
One California school district has made the decision to monitor the social media activity of nearly 13,000 students within their middle and high schools.
A company known as Geo Listening was hired to track the daily activity of social media posts in hopes of intervening when students discuss things like bullying, substance abuse, suicide, or violence. If keywords are detected in regards to students harming themselves or causing harm to others, school officials will then be able to step in and help to maintain student safety.
While some may support this kind of monitoring as a way to help prevent cyber bullying, the ACLU is looking at this a bit differently.
Geo Listening executives claim that they are not there to monitor private emails, text messages, or phone calls; they are just simply looking for keywords from publicly accessible social networks that could be a red flag for things like bullying -- a hall monitor with a high-tech twist.
The ACLU just wants reassurance on how the information is being utilized, stored, and if it's being sharing with other entities.
Did I mention that the Geo Listening monitoring service costs $40,500 per year? Who's paying for that?
It may be difficult for some to find fault with this, considering that social media posts are public information and there shouldn't be an expectation of privacy. Teens may also want to use caution when posting information about their least favorite teacher... They just may end up with more homework.
Would you feel more comfortable knowing that your teen's social media activities are being monitored, or do you feel that this is an expensive invasion of privacy?
References: