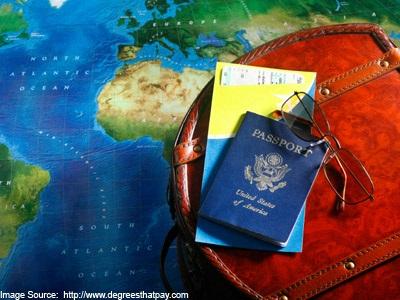 If you are looking to take a break from your existing career to travel around the world and get paid for it -- then listen up.
When something sounds too good to be true, it usually is. But in this case, it may just be the best job of all time.
Jauntaroo, a vacation matchmaker website, is looking for an adventurous person to travel around the world on an all expense paid trip that offers a 100K salary for one year. I know what you are thinking: "What's the catch?" Well, aside from a lot of travel, you will be responsible for blogging about your adventures along with volunteering your time -- leaving each place a little better. OK, I'm not seeing any downside, here.
The Chief World Explorer duties will also include posting images, video, and other additional content from 30 to 50 destinations that may be interesting to potential readers on their website and associated social media pages.
If I have piqued your interest, then all you need to do is submit a 60-second video as to why you should be the chosen one. The deadline is September 15, 2013.
Fifty semi-finalists will be selected from the video applicant pool, eventually be narrowed down to one lucky winner -- or employee -- however you choose to look at it.
If interested, take a look at the desired attributes, job duties, and responsibilities section to see if you'd be a match for this once-in-a-lifetime opportunity.
I'm eager to hear if any of you apply! You would be an inspiration to all of us and your patients!