For those of you who are not familiar with, would like to prevent, or have personally experienced compassion fatigue, this webinar is for you!
Compassion fatigue is a label affixed to the concept of personal vicarious exposure to trauma on a regular basis -- and nowhere is this truer than in the day-to-day life of an oncology nurse. Although nurses who work with cancer patients may have learned how to effectively deal with pain and suffering, repeated exposure can put even the most experienced oncology nurse at risk for negative emotional and physical outcomes.
Presented by Deborah A. Boyle, RN, MSN, AOCNS®, FAAN, this webinar includes:
The definition of compassion fatigue
How to distinguish compassion fatigue from burnout
How to recognize associated signs, symptoms, and risk factors
Interventions and techniques that can be implemented in the workplace
Take a look at the video below and let us know your thoughts on compassion fatigue and how this webinar may help prevent oncology professionals from experiencing such psychological trauma in the future.



Michelle Bragazzi
Community editor Michelle Bragazzi talks about pay inequality among male and female nurses.

2
Community editor Michelle Bragazzi wants to know what advice you would provide to a new oncology nurse.

8
Community editor Michelle Bragazzi explains the effectiveness of Kyprolis in patients with multiple myeloma.

1
Community editor Michelle Bragazzi would like you to take a survey on occupational exposure in the workplace.

0
Community editor Michelle Bragazzi discusses the impact net worth has on breast cancer treatment compliance.

4

University
Your source for CNE Credit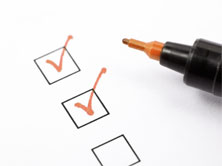 Anti-cancer drug related cardiotoxicity: A review and update by Gail M Wilkes RNC MS AOCN
Myths and Realities of Health Care Reform and the Affordable Care Act: Implications for Oncology Nurses and their Patients
Managing Side Effects of Targeted Therapies
Tuesday, October 29, 2013 12:00 PM EDT
Archived
Presented by Ellen T. Matloff, MS, CGC , this webinar will highlight:
How to determine which patients require genetic counseling
How to help prepare your patients for the genetic counseling process
Testing options that are now available
How you can utilize this data in managing your patients and their family members
Participants will also be able to ask questions during a live question and answer period with speaker Ellen T. Matloff, MS, CGC .

Wednesday, August 28, 2013 12:00 PM EDT
Wednesday, June 26, 2013 12:00 PM EDT
Wednesday, April 10, 2013 12:00 PM EDT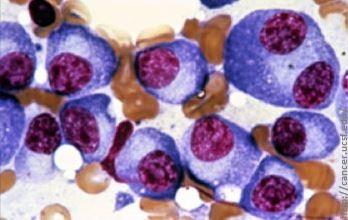 FDA Approves New Multiple Myeloma Drug

Melissa Scott, BSN, RN, OCN,
2/27/2015

2

The US Food and Drug Administration (FDA) recently expedited approval for another cancer drug. On February 23, 2015, the FDA approved panobinostat (Farydak), a third-line treatment ...