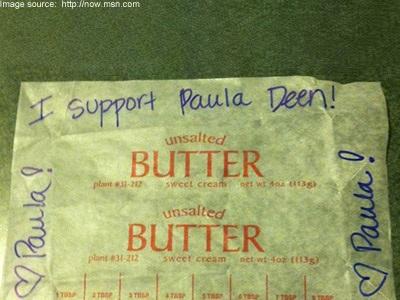 Unless you've been unconscious over these past couple of months, it's been difficult to avoid the controversy surrounding the diva of southern cooking, Paula Deen.
In a nutshell, the Food Network, Wal-Mart, and several other companies dropped Deen after she admitted to using racial slurs in the past. In addition, a former employee of Paula Deen Enterprises, Lisa Jackson, is suing Deen and her brother, Earl Hiers, in federal court for racial and sexual discrimination in the workplace.1
The lawsuit alleges that, while discussing with Jackson plans for Hiers's 2007 wedding, Deen said she wanted a "true southern plantation-style wedding." She went on to say she would like "a bunch of little n***ers to wear long-sleeve white shirts, black shorts and black bow ties. You know in the Shirley Temple days, they used to tap dance around."1
Deen posted several video messages offering a very heartfelt apology, pleading with her fans and partners for forgiveness while stressing to the public that she and her family are not the kinds of people that the press is making them out to be -- racist.
While some fans may have written her off, just like her corporate sponsors, there are others that have decided to stick with Paula by starting their own campaign -- using butter wrappers.
Die-hard fans of Paula Deen have started sending butter wrappers to the Food Network, along with other companies that also decided to drop Deen, all in an effort to protest her most recent allegations.
Why butter wrappers? Well, if you've ever watched any of Paula Deen's cooking shows, you know that this southerner does not skimp on the use of butter in her recipes; in fact, it's expected. She was recently diagnosed with Type 2 diabetes.
"She made a mistake 20 years ago," says John Schmitt and man behind the butter wrapper campaign. The idea was a tangible way to show support of the beloved former Food Network star: "A corporation without Paula Deen is like a butter wrapper without butter."2
Schmitt isn't expecting any sort of response from Deen's former sponsors; he and others just want to be heard. Deen supporters argue that her punishment has gone too far and that she has become a scapegoat for media attention.2
Whether all of these allegations are true or not, racism and bigotry are very real among all races and extend far beyond Paula Deen. Would you be dismissed from your job if you made similar comments?
Maybe the next time you reach into the fridge and grab a stick of butter, think about your own behaviors. Would you also find yourself in the frying pan?
References: