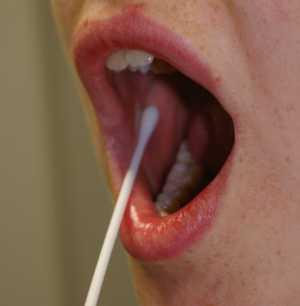 While I'm hoping that none of you have experienced personally or professionally a misdiagnosis of cancer (unless it's a negative result), unfortunately, it happens more often than we realize.
According to a recent Fox News report, approximately 3,000 women who undergo breast biopsies every year are misdiagnosed. "When you tell a woman she doesn't have breast cancer but she does, 6,000 patients a year (could) be under or over treated," said Dr. Andrew Kenler, an assistant clinical professor of surgery at Yale Medical School.
Advancement in the analysis of breast tissue for cancer has come a long way over the years. We can detect so much more than we could 10 to 20 years ago, so why is it that errors are being made? Cross contamination and mislabeling may be the culprit.
Due to the rising statistics of breast cancer, pathology laboratories all across the country perform numerous breast cancer tests each day, increasing the risk for tissue contamination from other patient biopsies and mislabeling.
Imagine the repercussions of a patient receiving chemotherapy and/or radiation when not necessary or not receiving life-saving treatment for a false negative result. So how can we avoid a potentially fatal mistake or unnecessary treatment? A simple swab test may help to reduce such devastating laboratory errors.
A DNA test known as the "know error®" system helps to minimize false negative and false positive testing by swabbing the cheek at the same time that the core breast biopsy is being performed. "We use that swab as a reference sample. It's basically a DNA fingerprint of the patient," Kenler said.
After the pathology lab receives both samples, they can use the swab as a cross reference for patient identification purposes ensuring that the results are 100 percent accurate -- if there is a mismatch, then an error has been made along the way.
While many patients experience stress and anxiety with a new diagnosis of cancer, this extra step may help put patients at ease in the respect that they in fact do or do not have cancer.
So why not perform such a test on all patients when ruling out a diagnosis of cancer? Well, despite the fact that the test is relatively inexpensive, Medicare and Medicaid will not cover the cost, while some third-party payers will.
Considering that 1.6 million female breast biopsies are performed each year in the US, one might think that an inexpensive swab test such as this would save insurance companies money in the long run when laboratory contamination continues to occur (assuming the test is accurate).
Are you aware of any patients who may have benefited from the know error® swab test who were misdiagnosed due to a laboratory error?