We're trying something new here at TheONC and we want to hear from you! The majority of content on our site is our user-submitted blogs -- where each of you share and discuss your own experiences.
But now we are inviting you to participate in TheONC's Video Blog Sweepstakes, where you will have a chance to win a $500 Amazon.com gift card*!
So, what do you need to do? Submit your short (no more than three-minute) video blog about a relevant oncology nursing topic of your choosing. All video blogs submitted by August 5, 2013 will be entered** to win the $500 Amazon.com gift card*! Here are some tips on how to make a good video:
When choosing a topic for your video blog, ask yourself: Does this topic matter? Is it relevant to oncology nursing? Ask yourself, why is this topic interesting? The community will most likely be interested in the topic for the same reason you are. Is there a problem, issue, or question that seems to constantly raise its head? If you're dealing with it often, chances are so is the rest of the community. Do you have practical tips that can help the reader? You are a resource for the community. Provide them with as many examples, practical tips, tools, links, and resources as you can to help them solve the issue or problem. Always ask yourself: Is this useful for my colleagues? Don't be afraid to share personal experiences. Sharing your own personal experiences with patients and colleagues may help other community members to open up and share their experiences as well. It's OK to add humor! Let's face it: We need it from time to time in this business.

Write a script or create an outline of your video's content. Practice your dialogue a few times before turning on the camera. Though it may not be necessary, memorizing your outline can help keep you on track and prevent you from having to start over multiple times.

Set up your webcam, iPhone, or other smartphone, or video camera and test it. Make a short clip with dialogue and play it back to monitor the sound, camera angle, and lighting. Testing will ensure that the scene is properly lit and framed and that your voice is audible.

Shoot your video. Be relaxed and confident when speaking to the camera. Reshoot any footage you are unhappy with.

Either submit, or feel free to edit your video with the software of your choice. Free programs such as Windows Movie Maker provide options for adding titles and credits, which can add a professional look to your video blog. Editing programs also allow you to add music or sounds effects. However, "plain" videos are fine with us too. The content counts for way more than the production!
Through September, videos that have been accepted for entry into the sweepstakes will be featured each week -- where all members of the site will be able to view and comment on them.
At the end of the Summer Video Blog Sweepstakes, one of the submissions will be chosen at random as the winner of the $500 Amazon gift card*. And remember, you can't win unless you enter!
Click here for official sweepstakes rules -- US and Canada members only.
*Amazon.com is not a sponsor of this promotion. Except as required by law, GCs cannot be transferred for value or redeemed for cash. GCs may be used only for purchases of eligible goods on Amazon.com or certain of its affiliated websites. For complete terms and conditions, see www.amazon.com/gc-legal. GCs are issued by ACI Gift Cards, Inc., a Washington corporation. ©,®,™ Amazon.com Inc., and/or its affiliates, 2013.
**Please note: All content will first be reviewed by TheONC's editorial team for appropriateness prior to entry-acceptance and posting. Please refer to the About Us section, and Editorial Policies, which highlight the DOs and DON'Ts of user-generated content and comments.
Limit: 1 entry per member



Michelle Bragazzi
Community editor Michelle Bragazzi explains the possible benefit of taking acid reducer medication for patients with head and neck cancer.

2
Community editor Michelle Bragazzi hopes to increase awareness about pancreatic cancer beyond the month of November.

1
Community Editor Michelle Bragazzi is asking you to change the face of men's health this month.

11
Community editor Michelle Bragazzi wants to know what Halloween costumes you find to be inappropriate.

3
Community editor Michelle Bragazzi discusses some of the highlights from this year's palliative care symposium in Boston.

3



University
Your source for CNE Credit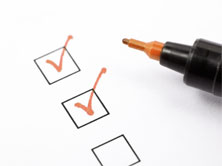 Anti-cancer drug related cardiotoxicity: A review and update by Gail M Wilkes RNC MS AOCN
Myths and Realities of Health Care Reform and the Affordable Care Act: Implications for Oncology Nurses and their Patients
Managing Side Effects of Targeted Therapies
Tuesday, October 29, 2013 12:00 PM EDT
Archived
Presented by Ellen T. Matloff, MS, CGC , this webinar will highlight:
How to determine which patients require genetic counseling
How to help prepare your patients for the genetic counseling process
Testing options that are now available
How you can utilize this data in managing your patients and their family members
Participants will also be able to ask questions during a live question and answer period with speaker Ellen T. Matloff, MS, CGC .

Wednesday, August 28, 2013 12:00 PM EDT
Wednesday, June 26, 2013 12:00 PM EDT
Wednesday, April 10, 2013 12:00 PM EDT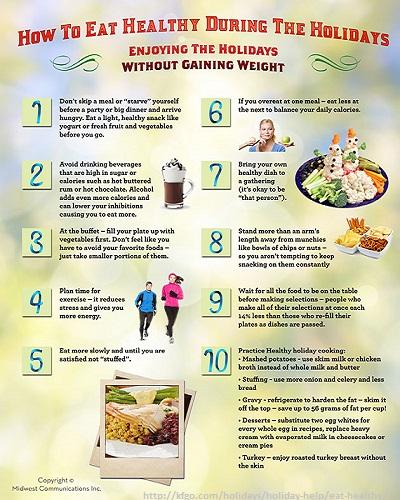 Minimizing the Breast Cancer Risk This Holiday Season

Cathy Cole, RNC, NP, MPH, CHES, CBPN-IC,
11/26/2014

3

The holidays are upon us, and it is never too early to discuss key factors that can affect the risks of breast cancer. While I am not a Grinch about the holidays, we need to keep a ...