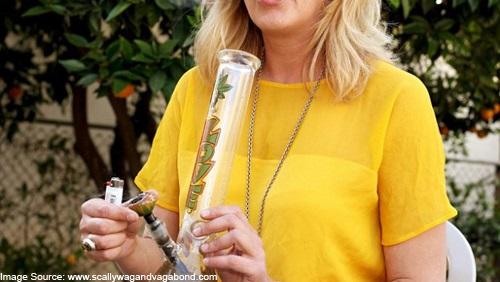 A group of women known as the Marijuana Moms have been gaining a lot of attention lately. It's not so much for the fact that they are marijuana users, but because they claim they are better parents and wives because of it.
These parents started using marijuana on a daily basis to help relax or cope with chronic pain, but they say they soon realized there may be an additional benefit: better parenting. "It puts me in the moment with Zeena and stops me worrying about everyday problems," group member January Thomas told Barcroft TV.
Thomas says she uses marijuana several times per day while looking after her daughter and educates her on this "medicinal medicine" in the form of children's books such as Mommy's Funny Medicine and It's Just a Plant.
Many of these moms started using marijuana to do away with prescription pain medications, but they say it also helped them adjust their mood and feel more relaxed, in turn helping them to be better partners and parents. Simmi Dhillon sustained serious injuries in an automobile accident and needed painkillers to cope with her chronic pain. She told Huffington Post UK that, after she switched to medical marijuana, not only did she feel human again, but also it helped save her relationship with her husband.
These moms meet regularly to cook extravagant dinners. Would you care to take a guess what the secret ingredient is in their meals? Yep, that would be cannabis. I suppose "pot luck" takes on a whole new meaning in this case.
Why is this creating such controversy? Should these women be judged simply because they are being open and honest about their medicinal marijuana use to the public and their families? Would people feel any differently if these moms were using alcohol in the same manner? Are parents in a position to care for their children when under the influence of any substance in excess (alcohol, marijuana, narcotics)?