When we think about patients and their privacy, we tend to think of medical information, but privacy doesn't stop there -- what about the ill-fitting hospital gowns that leave patients feeling less than private? Well, modest patients can rejoice, because a new hospital gown has made its way into the market, leaving no area exposed.
For patients no longer wanting to be the butt of nursing jokes, this new gown design will surely please even the most reserved patient. Made of thicker and warmer fabric, this gown not only snaps, it is made to cover the front and the back (sorry, streakers).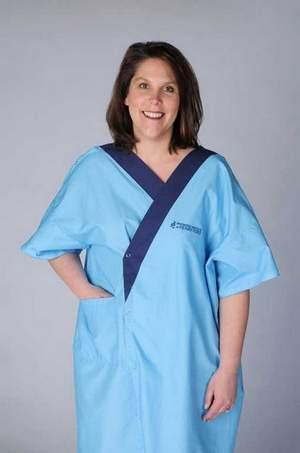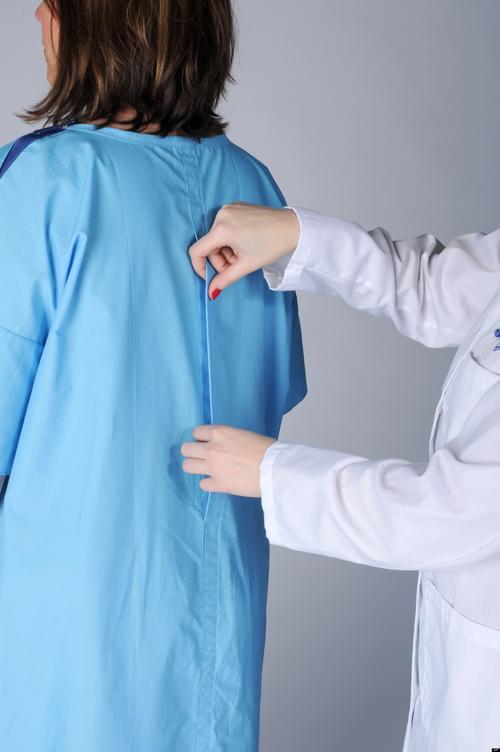 The gown is currently being used at the Henry Ford Hospital in Detroit, and researchers came up with the idea after receiving repeated complaints from patients verbalizing their hatred for the existing hospital gown.
Michael Forbes, a product designer for the Henry Ford Innovation Institute and lead designer on the project, obtained information from patient questionnaires, which helped to design this new wrap-around gown. With the help of students from the College of Creative Studies in Detroit, Forbes and his team also held a focus group with doctors and nurses to determine the clinical needs for the gowns -- understanding the needs of both patient and healthcare provider allowed for the creation of a suitable gown for all involved.
They needed something that would make patients feel less vulnerable than they already were, considering that invasive procedures and the intrusion of personal space were already a part of the inpatient process.
So what are the costs associated with these newly designed gowns? Well, apparently, manufacturing costs are comparable to the gowns currently being used by most hospitals. Furthermore, as many patients use two gowns to cover up, the use and the cost to launder and stock all of these gowns may not offer much of a savings -- investing in the newer gowns may save more money in the long run.
In the end, a newly designed hospital gown will help to make patients feel more comfortable during their hospital stay and may even prevent hospital staff from engaging in anymore cheeky conversation.