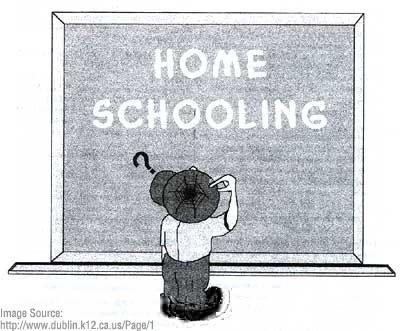 While taking my daily stroll on Internet news websites, I came across a New York Times article on homeschooling: Why My Kindergartner Will Stay Home for School. Has this become the new trend in childhood education, or is history just repeating itself?
Since the early and mid 19th century, formal schooling in a classroom setting has been the most common means of offering an education to our youth throughout most developed countries; before that, many children were homeschooled or received no education at all.
With all of the public, private, parochial, and Montessori education settings available, why is it that we are circling back to homeschooling again?
Well, I'm sure the first thing you would think of is that parents want to protect their children from school bullying, the risk of gun violence, and peer pressure. If so, you are correct, but that's just part of the equation. Educational freedom to learn what they want for as long as they want tops the list, along with religious freedom within the home, a closer relationship with family members, and having well-rested children who are not restricted to traditional school schedules, just to name a few.
Something else to ponder: If your local public school system has less than desirable test scores compared to the state's average, and private and parochial schools are just too expensive, should parents resort to homeschooling? This may be a good option, but it's important to remember that with every pro, there is a con.
Those who are against homeschooling suggest that sometimes a child's personal home environment may not be conducive to an education. For example, parents also trying to meet the needs of an infant in the home could be very distracting for the school-aged child. Also, what about your child's social life and the social life of the parents? Parents will need to spend time beyond school hours to help their children socialize, which may also limit the time that a parent has to socialize with other adults. Being with a child 24/7 is something to give serious thought to.
Continuing on, we can't forget about the financial aspect of this. While private education can be expensive, what about the financial constraint associated with being at home, teaching a child full-time and not working? Will a child be able to participate in sports if he or she is not affiliated with a local school? And the million-dollar question: Are parents qualified to teach their children math, science, English, etc.? While most of us here can read, write, and do arithmetic, could we actually teach our children algebra and how to properly construct a research paper? It's one thing to know how to perform these tasks, but it's another thing to teach it -- some of us just aren't as gifted as we think we are.
So what are your thoughts on all of this? Do you feel that it's OK to offer children a homegrown education, or should we be sending them off to school?