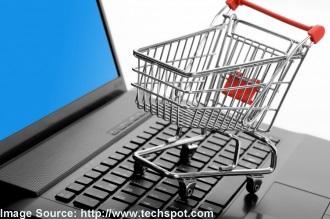 Many of you who shop online, rather than buying direct from a local store, may do this for the convenience and/or to avoid paying sales tax. If your main reason is the latter of the two, I hoped you enjoyed the tax-free ride because it may soon come to a complete stop.
One of the many perks with shopping online is that if you make a purchase from a store that doesn't reside within your state, then the item is generally considered tax exempt, requiring you to only pay for the item itself and shipping if applicable. Not only was this a benefit for the consumer, but this helped to draw in business as well for online retailers before the Internet shopping craze began.
Over the years, Internet retail sales have skyrocketed, leaving some local business owners feeling a bit cheated. Because you pay sales tax on consumer goods at local stores but not for many online retailers has spurred government officials to take action.
A bill known as the Marketplace Fairness Act was introduced in the Senate on April 16, 2013. Under the bill, online retailers could collect an estimated $22 billion to $24 billion that now goes uncollected. A final vote is expected in the Senate by the end of the week. The requirement to collect those taxes would not apply to sellers that make a total of $1 million or less in annual sales in states where they do not have a physical presence.╣
So I guess the big question here is: Why is this becoming such an issue now? Well, as online retailers have become more profitable over the years, local merchants are now left feeling the pinch, not only due to the loss of sales, but also due to the fact that they are required to pay taxes.
Aside from local retailers just wanting equal tax treatment across the board, government officials claim that billions of tax dollars could go back into the states rather than punishing local citizens by continually raising their taxes.
Some online merchants are protesting this tax requirement, suggesting that it may decrease online sales. In addition, the difficulty of keeping up with sales tax codes from 50 different states with variations in local state tax may become a retail nightmare.
Do you regularly shop online for convenience or to avoid paying sales tax? If so, do you feel that this new tax law would make an impact on your future online purchases?
Reference:
http://www.nytimes.com/2013/04/23/technology/internet-sales-tax-gains-ground-in-senate.html?_r=0