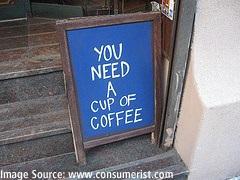 Those of you who frequent the social media sites or keep up with the news on a regular basis may have seen the recent movement on suspended coffee for the less fortunate. You may be asking yourself, "What in the world is a suspended coffee?"
Well, what this means is that people pay in advance for a coffee meant for someone else who cannot afford to pay for it themselves. For example, a patron may enter a coffee house and order one cup of coffee for himself and suspend two -- paying in advance for cups of coffee will allow someone less fortunate to enjoy a hot cup of joe for free because it is already paid for.
This idea of suspended coffee, or caffe sospeso, originated in Naples a few years back, and now it has spread all over the world, especially via social networking sites. And in some places, you can go beyond suspended coffee; you can even pay in advance for a sandwich or an entire meal for someone who may not be able to afford it.
While this Italian tradition seems like a good idea for obvious reasons, others are finding this warm idea inefficient and downright stupid.
There are various concerns as to why coffee shops do not want to take part in this movement.
Although many people appreciate a warm cup of coffee, could we be putting money towards other things instead of coffee shops? What about suspended meals at inexpensive restaurants, food bank donations, etc.? The last time I checked, coffee doesn't hold much nutritional value.
Volunteer to help the needy rather than putting several dollars towards an expensive cup of coffee. Donate a coffee maker and a supply of coffee to your local shelter.
What's to stop people who aren't in need from going into a coffee shop and asking for a suspended coffee? We know those greedy people exist even among the wealthy (which may be the reason they became rich to begin with).
Coffee shops will need to develop a system to keep track of all of those suspended coffee donations. That could get to be a pretty expensive process for independent coffee shop owners or even for a large coffee chain like Starbucks.
And for the most basic reason of all: Are homeless people or people in need even using social networking sites? How would these people even know what to say upon entering a coffee shop?
Charity of any kind is welcome among many, but should coffee shops feel pressured into participating in this movement? Have you suspended any coffee lately?



Michelle Bragazzi
Community editor Michelle Bragazzi wants to know about the women who have inspired you personally and professionally.

5
Community editor Michelle Bragazzi discusses the impact that nurse staffing and education may have on patient outcomes.

20
Community editor Michelle Bragazzi wants to know what your favorite movie pick will be.

12
Community editor Michelle Bragazzi shares a simple yet effective treatment in managing patients experiencing radiation-induced mucositis.

14
Community editor Michelle Bragazzi shares a unique resource if you are looking to hire a few hugs.

19



University
Your source for CNE Credit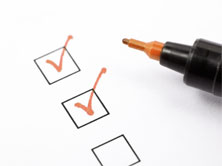 Anti-cancer drug related cardiotoxicity: A review and update by Gail M Wilkes RNC MS AOCN
Myths and Realities of Health Care Reform and the Affordable Care Act: Implications for Oncology Nurses and their Patients
Managing Side Effects of Targeted Therapies
Tuesday, October 29, 2013 12:00 PM EDT
Presented by Ellen T. Matloff, MS, CGC , this webinar will highlight:
How to determine which patients require genetic counseling
How to help prepare your patients for the genetic counseling process
Testing options that are now available
How you can utilize this data in managing your patients and their family members
Participants will also be able to ask questions during a live question and answer period with speaker Ellen T. Matloff, MS, CGC .

Wednesday, August 28, 2013 12:00 PM EDT
Wednesday, June 26, 2013 12:00 PM EDT
Wednesday, April 10, 2013 12:00 PM EDT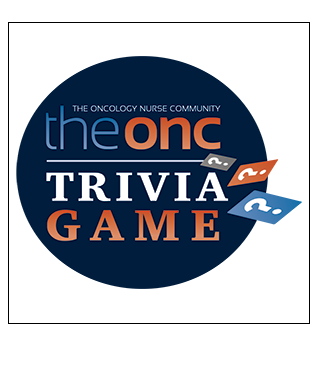 The Oncology Nurse Community Trivia Game

Michelle Bragazzi, BS, RN,
1/13/2014

6

Are you looking to test your knowledge and have a little fun at the same time? TheONC Trivia Game covers various subjects, including cancer treatments, nutrition, side effects, and ...
You're already here -- why not make it official? Moderators are charged with moving the conversation forward on TheONC by posting responses, questions, and joining in exchanges. Everyone is encouraged to post here, but moderators commit to doing so. Interested in participating? Contact: