A free iPad app from Cancer Network puts the latest developments in cancer care at the fingertips of oncology professionals.
For over a decade, the Cancer Management Handbook has provided clinicians with up-to-date information on all types of cancer care from the medical, surgical, and radiation perspectives. Now available in a convenient tablet format, the app allows specialists easy access to all of the book's content at any time, and is updated throughout the year as advancements in cancer management and research evolve.
According to Rachel Warren, editorial director of Cancer Network, "The Cancer Management Handbook has been a popular and widely used resource among cancer care professionals for many years. By making this valuable tool available as an iPad application, busy clinicians now have access to timely and complete information at the moment they need it."
Features of the Cancer Management Handbook app include:
Chemotherapy regimen tables
The latest AJCC Staging Manual information
Updates from the annual ASCO meeting
Response and evaluation criteria and performance scales
Cancer drugs and indications newly approved by the US FDA
Ability to bookmark sections for quick reference
Fast search capability of diagnosis and therapies
High-resolution images and diagrams
Topic areas include:
Cancers of the Head and Neck Region
Lung Cancer
Breast Cancer
Gastrointestinal Cancers
Genitourinary Malignancies
Gynecological Malignancies
Skin Cancers
Sarcomas
Brain Tumors
Other Solid Tumors
Hematologic Malignancies
Palliative and Supportive Care
Complications
If you are an oncology professional looking for the latest information on-the-go, then the Cancer Management Handbook App is an excellent resource.



Michelle Bragazzi
Community editor Michelle Bragazzi wants to know how you make the most of your weekends.

2
Community editor Michelle Bragazzi shares a story of one French hospital that's helping patients live out their days one glass at a time.

7
Community editor Michelle Bragazzi suggests that you may be sleeping with the enemy -- dust mites, that is.

6
Community editor Michelle Bragazzi stresses the need for cancer patients to protect themselves during the summer months.

5
Community editor Michelle Bragazzi wants to know if you're fulfilling your own career passions.

5



University
Your source for CNE Credit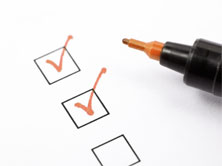 Anti-cancer drug related cardiotoxicity: A review and update by Gail M Wilkes RNC MS AOCN
Myths and Realities of Health Care Reform and the Affordable Care Act: Implications for Oncology Nurses and their Patients
Managing Side Effects of Targeted Therapies
Tuesday, October 29, 2013 12:00 PM EDT
Archived
Presented by Ellen T. Matloff, MS, CGC , this webinar will highlight:
How to determine which patients require genetic counseling
How to help prepare your patients for the genetic counseling process
Testing options that are now available
How you can utilize this data in managing your patients and their family members
Participants will also be able to ask questions during a live question and answer period with speaker Ellen T. Matloff, MS, CGC .

Wednesday, August 28, 2013 12:00 PM EDT
Wednesday, June 26, 2013 12:00 PM EDT
Wednesday, April 10, 2013 12:00 PM EDT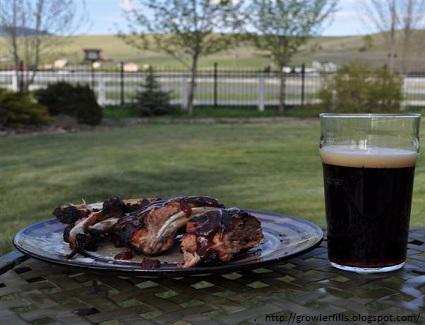 Beer Marinated Grilled Meat? Yes, Please!

Laura Newton, MA, RD,
4/22/2014

7

Maybe it is just because it has been such a harsh winter (even in the South!) and with the temperature in the 70s here the last few days, I am craving spending time outside -- ...