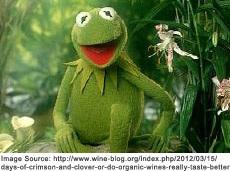 Saint Patrick's Day and the spring season are right around the corner -- so we are thinking green! The editors at TheONC want to see your "green" photos -- it could be something that is the actual color green, a Saint Patrick's Day celebration, or an example of your green-thumb. Be creative!
The photo contest will begin on Friday, March 1, and end on Thursday, March 14, at 5:00 p.m. EST. During this time, please submit a photo of something "green," along with a caption describing the photo, to: editors@theonc.org.
On March 15, we will post all of the photos on the site, and then you can be the judge and let us know which photo is your favorite!
Whoever has the most popular photo, as voted on by the community, will win a $50 Amazon gift card.
Please be sure to read the contest rules (US and Canadian residents only) prior to submitting your green photo.
Good luck!