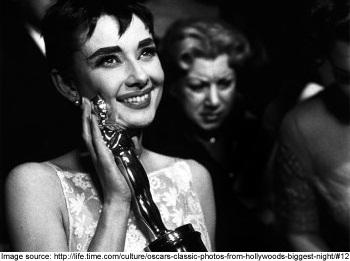 Unless you've been living in a cardboard box this past week, you are certainly aware that the 85th Academy Awards ceremony will take place Sunday night. Will you be watching? Is it worth all the hype?
I have to say I'm not an avid Academy Award watcher. As each year goes by, it seems to be more of a fashion show than an event recognizing the talent of actors and actresses, along with writers, producers, makeup artists, etc. Am I alone with this thought?
Hopefully, the focus this year will be more on talent and less on actresses desperately trying to seek attention by exposing their long limbs obsessively on the red carpet. And as for Billy Crystal, well, your humor was better appreciated when you met Sally, and not on Oscar night.
For those of us who think less is more, what about independent films (or movies in the raw, as I like to call them)? It seems to me that the Oscars are geared toward big-budget studio films with powerful special effects. I personally would prefer to see a movie with high-quality content, rather than one masked by special effects. With this in mind, should Hollywood movies be receiving more praise for their special effects and makeup, rather than their content?
As for seeing movies in the raw, I highly recommend The Sessions. Many of us are in the healthcare field, and this movie may help to shed a little light on the daily struggles of sexuality and the debilitated patient.
Now that I've ranted about big Hollywood and the movies produced there, I will have to say that I've seen a few of the movies that are up for an Academy Award. They were all very well done. It's not that I don't appreciate the hard work that goes into producing Hollywood films. I would just like to see independent films gain more popularity than they have in previous years. There's a lot more talent out there than what's put in front of us.
Tell me -- what are your picks for Sunday night? Will you be one of the thousands hosting or attending an Oscar party, or will you be like me -- curled up on the couch wearing flannel pajamas and fuzzy slippers and sipping on a glass of red wine? Let's just hope I don't create my own red carpet event by knocking my merlot all over the living room floor.