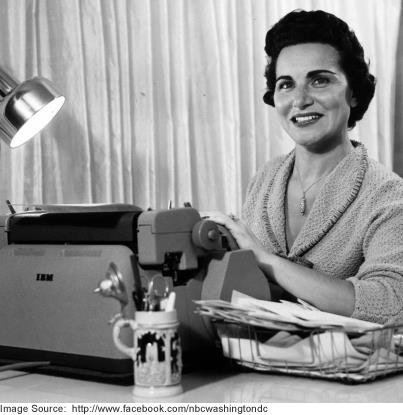 Dear Abby: Two men who claim to be father and adopted son just bought an old mansion across the street and fixed it up. We notice a very suspicious mixture of company coming and going at all hours -- blacks, whites, orientals, women who look like men and men who look like women. This has always been considered one of the finest sections of San Francisco, and these weirdos are giving it a bad name. How can we improve the neighborhood? – Nob Hill Residents
Dear Residents: You could move.
It is columns like this that led advice columnist Abigail Van Buren, commonly known as "Dear Abby," down a path of success.
Pauline Phillips began her life as a columnist in 1956 under the pen name Abigail Van Buren. Originally a California housewife, she wanted to seek out something more meaningful… and that she did.
Sadly, Phillips, who had been suffering for the past decade with Alzheimer's disease, passed away earlier this week at the age of 94.
The Dear Abby column was a forum for the public to discuss their private problems such as marital or medical issues, among other topics, and it appeared in hundreds of newspapers around the world. She earned quite a reputation for her risqué, witty, and most often frank replies, which may not have been well received back in the day by some.
She developed her skill for listening to others by training hospital volunteers. It was this kind of training that helped establish the foundation for her work: "Sometimes, when people come to you with a problem, the best thing you can do is listen," said Phillips.
Her career started at the San Francisco Chronicle at a mere $20 per week, but this was in 1956, mind you. She experienced immediate success, and her legacy lives on even today. Her columns have been collected in several books, which include Dear Abby on Marriage and The Best of Dear Abby.
While being a successful columnist, she was also an advocate for women's rights, minorities, and those with mental and physical disabilities. In addition, some of her columns helped to promote AIDS awareness, hospice care, and organ donation.
When asked what she considered to be her greatest accomplishment, she oftentimes replied with: "Surviving." Hmm, not only witty, but realistic.
Our hats go off to you, Abigail Van Buren. Your words of wisdom are legendary, and your comical voice will continue to live on.