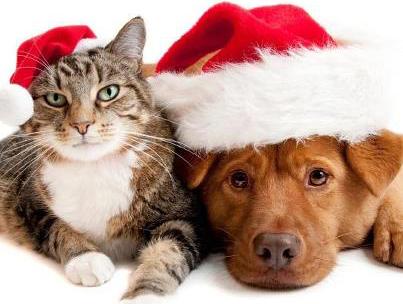 Do you need a holiday gift idea? What could be better than giving the gift of adoption -- pet adoption, that is?
Many of us continue to struggle each and every year with gift-giving ideas for that special someone. Most of the time, we resort to the old standby -- gift cards. They may seem a bit impersonal to some, but receiving the gift of pet adoption is not. Besides, the joy of picking out Felix the cat or Fluffy the dog is far more fulfilling than shopping the day after Christmas for those 50-percent-off holiday items you will probably never use anyway.
Animal shelters across the US are offering holiday promotions to encourage more people to adopt animals in need of a loving home. Adoption fees may be reduced, or the shelters may offer a free toy, leash, collar, or even food.
The benefit of purchasing a gift card for pet adoption, instead of buying a pet directly, is that it lets recipients pick a pet that matches their lifestyle. A family with children may want to make a universal decision on the pet they prefer. Little Johnny may want Rosco the oversized but lovable Rottweiler, but little Suzy may prefer Bella the prissy Persian cat.
It is important to note that local shelters care for animals other than dogs and cats. If canine or feline companionship isn't on the wish list of your friend or family member, perhaps a bunny, bird, or ferret will suit that person's needs. Rabbits make great pets, and they can be litter trained.
Just remember that caring for an animal is a long-term commitment, but those furry four-legged companions will be eternally grateful if they are adopted into a forever home.
If you believe a pet adoption gift card would make a purr-fect gift, please contact your local animal shelter.
Do you have someone on your holiday gift list who would be happy to receive a pet adoption gift card or certificate?