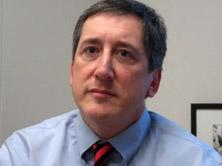 TheONCís community editor Stephanie Wiseman sat down with Dr. James Tulsky, Director of the Duke Center for Palliative Care at Duke University, to discuss steps that oncology nurses can take to help patients with end-of-life care.
Watch the interview
here
.
End-of-life care is a gradual process, and Dr. Tulsky recommends that practitioners proceed in a stepwise fashion by implementing the ďask-tell-askĒ model:
Ask your patient if he understands the nature of his existing illness. This will allow your patient to verbalize his thoughts on where he stands regarding prognosis and treatment.
Ask your patient about how he views his future and what worries him the most. A patient may soon realize that he only has a life expectancy of three months rather than two years and will require financial and personal planning sooner than expected.
Dr. Tulsky also stresses the importance of the caregiver. Oftentimes, caregivers assume a role that they were not expecting, or they do not understand the disease process, disease progression, or what the basic needs will be for the patient. This is why it is important for caregivers to be involved in all conversation between the patient and the cancer and/or palliative care team.
While caregivers strive to take care of the patient as best they can, the stress may become overwhelming. Sometimes, caregivers may not feel as though they are doing enough to help support the patient. Tulsky says itís important for the oncology nurse and other members of the cancer team to always praise caregivers by telling them what an extraordinary job they are doing. In turn, this may be just the positive push they need to provide ongoing support during such a difficult time.



Michelle Bragazzi
Community editor Michelle Bragazzi shares her collection of pictures from the ONS Annual Congress meeting in Washington, D.C.

10
Community editor Michelle Bragazzi asks if you are at war with your family over household chores.

11
Community editor Michelle Bragazzi shares some news on a new hospital gown that may leave patients feeling less exposed.

10
Community editor Michelle Bragazzi asks your thoughts on formal versus home education.

12
Community editor Michelle Bragazzi shares the results from our most recent nursing compensation and satisfaction survey.

32



University
Your source for CNE Credit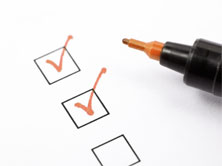 Anti-cancer drug related cardiotoxicity: A review and update by Gail M Wilkes RNC MS AOCN
Myths and Realities of Health Care Reform and the Affordable Care Act: Implications for Oncology Nurses and their Patients
Wednesday, April 10, 2013 12:00 PM EDT
Presented by Denise Friesema, MS, RN, OCN, this webinar will:
Discuss the role of the oncology nurse in clinical trials
Provide an overview of the staff nurse and clinical trial nurse roles as clinical provider, coordinator, patient advocate, and data recorder
Offer participants a chance to ask questions during a live question and answer period
Register for this informative free webinar now!
Monday, February 25, 2013 12:00 PM EST
Friday, December 14, 2012 12:00 PM EST
Tuesday, December 4, 2012 12:00 PM EST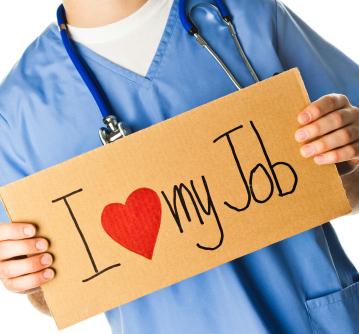 The 2013 Nurse Compensation Survey Results Are In

Michelle Bragazzi, BS, RN,
5/3/2013

32

In February, TheONC surveyed more than 600 oncology nurses to find out more about their careers. We wanted to know if they felt adequately compensated and satisfied within their ...
You're already here -- why not make it official? Moderators are charged with moving the conversation forward on TheONC by posting responses, questions, and joining in exchanges. Everyone is encouraged to post here, but moderators commit to doing so. Interested in participating? Contact:



on Twitter