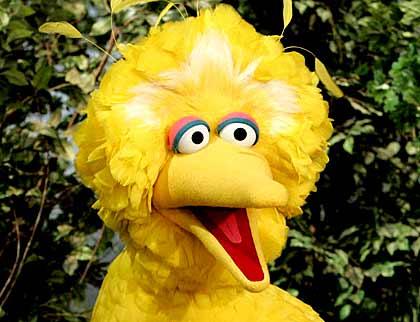 I'm sure many of you watched this week's presidential debate and others, well, would've preferred to listen to nails down a chalkboard.
Regardless, you could not avoid the social media and the news commentary the following day. Democrats were less than thrilled that their candidate didn't "bring it" and others were stunned to hear that Big Bird could potentially be joining the unemployment line.
Have we reached the point where we need to put Big Bird's neck on the chopping block? Programs such as Sesame Street have been around for over 40 years and there's a reason for that -- it's an educative program that is free and fun for school-aged children and we have public broadcasting to thank for that.
Public broadcasting utilizes radio, television, and electronic media as a vehicle for promoting to and educating its audience. Programs such as PBS do a great job in promoting and discussing topics such as art and entertainment to parenting issues, science, and health, but how does a company such as PBS obtain their funding?
Programs such as PBS receive funding support from a variety of sources: private citizens, corporations, foundations, and government agencies, but the vast majority of funding takes place at the local level. With that being said, federal funding for companies such as PBS is minimal, but removing funding completely may do little to change the deficit but have a major impact on the public broadcasting system.
All politicians should think long and hard before removing public education programs that are having a positive impact in not only our children's lives, but adults as well, especially for those children that can't attend pre-school or for those living in rural areas.
The point of this is to make a mere attempt at creating awareness for public broadcasting, not to create more hostility during a heated political campaign. So, do you feel public broadcasting should continue to receive federal support or support at the local level only? And please don't forget to share your favorite public broadcasting show or topic -- mine of course is Sesame Street. I'm sure Bert and Ernie would agree.