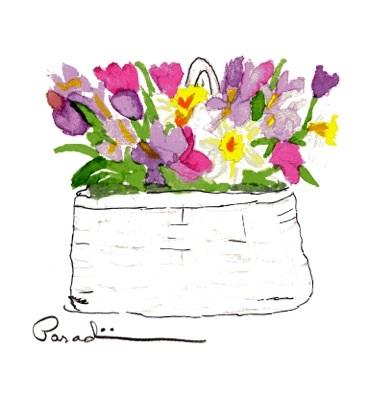 I sat on the cold exam table with a patient gown covering my nakedness and my feet dangling bare. The surgeon, fully dressed in a white lab coat, stood before me, annoyed. I had asked a question regarding my care. His response:
"Ah, nurses. You are the worst patients."
"Are we your worst patients, or your most educated?" I asked.
Perhaps his opinion of caring for nurses would change were he conscious of the pitfalls to avoid. Taking away control from any patient will not lead to success; it flat out fails as a strategy when your patient is a healthcare provider. The lack of awareness of his body language, coupled with the lopsidedness of my nakedness to his clothing, is an indicator.
Important information should be conveyed to a patient respectfully, with both parties fully dressed. In other words, keep the playing field level. Other potential pitfalls healthcare providers bring when seeking oncology treatment are:
Discomfort with relinquishing to caregiver role to a colleague
Knowledge that medical mistakes happen, which equals high indexes of suspicion
Attempting to direct the care, often with poor results
Reading too far ahead in the textbook for our own good
Erroneously attaching our diagnosis to other patients' experiences
Not necessarily being experts on our diagnosis, even though we are experts in our chosen specialties
Despite the potential pitfalls, caring for patients who are healthcare providers is generally a positive experience.
We generously educate our caregivers about our treatment history and diagnosis.
We speak the same language.
Since we know medical mistakes happen, we are surprisingly forgiving.
We realize we are not necessarily experts on our diagnosis, so we'll ask meaningful questions.
We are the most tolerant of patients during our IV starts.
The following tips, which are useful for all patients, are especially helpful when meeting a patient who is also a healthcare provider.
Review their H&P and orders before bringing them into the patient care area or entering their room. Know the purpose of their treatment.
If the patient is a physician, refer to that patient by title, unless the patient indicates otherwise.
Provide patient education. I start by saying, "You probably know this, but…" Most of these patients respond, "Talk to me like any patient. I want to be sure I haven't missed something."
Remember that the patient is seeking your help. When discussing treatment, speak in statements, not questions. Take charge of moving the treatment forward, with the patient's consent.
Acknowledge unrecognized fears. A nurse/patient was assigned a patient with his same cancer in an ICU setting. That patient had suffered a serious but uncommon complication. The nurse/patient stated, "I know what's down the road for me," and he explained what he'd witnessed. He was relieved when I explained that the complication, while possible, was not the natural progression of his cancer.
What are your experiences in treating healthcare providers diagnosed with cancer? What are your unique experiences as a patient that you attribute to being a healthcare provider? What pearls of wisdom would you add?



Julianna Paradisi
Oncology infusion nurse Julianna Paradisi questions the benefit of patient scheduling over the holiday season.

9
Infusion nurse Julianna Paradisi is looking for further clarification regarding the infusion of rituximab.

19
Julianna Paradisi shares some advice for nurses looking to join the field of oncology.

20
Julianna Paradisi talks about the difficulty some cancer patients have when it comes to expressing their emotions.

13
Oncology infusion nurse Julianna Paradisi explains the stressors she has felt during her unexpected job change.

9



University
Your source for CNE Credit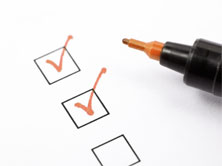 Anti-cancer drug related cardiotoxicity: A review and update by Gail M Wilkes RNC MS AOCN
Myths and Realities of Health Care Reform and the Affordable Care Act: Implications for Oncology Nurses and their Patients
Managing Side Effects of Targeted Therapies
Tuesday, October 29, 2013 12:00 PM EDT
Presented by Ellen T. Matloff, MS, CGC , this webinar will highlight:
How to determine which patients require genetic counseling
How to help prepare your patients for the genetic counseling process
Testing options that are now available
How you can utilize this data in managing your patients and their family members
Participants will also be able to ask questions during a live question and answer period with speaker Ellen T. Matloff, MS, CGC .

Wednesday, August 28, 2013 12:00 PM EDT
Wednesday, June 26, 2013 12:00 PM EDT
Wednesday, April 10, 2013 12:00 PM EDT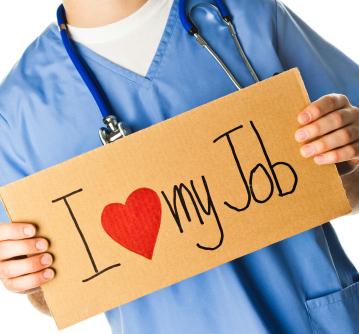 The 2013 Nurse Compensation Survey Results Are In

Michelle Bragazzi, BS, RN,
5/3/2013

41

In February, TheONC surveyed more than 600 oncology nurses to find out more about their careers. We wanted to know if they felt adequately compensated and satisfied within their ...
You're already here -- why not make it official? Moderators are charged with moving the conversation forward on TheONC by posting responses, questions, and joining in exchanges. Everyone is encouraged to post here, but moderators commit to doing so. Interested in participating? Contact: