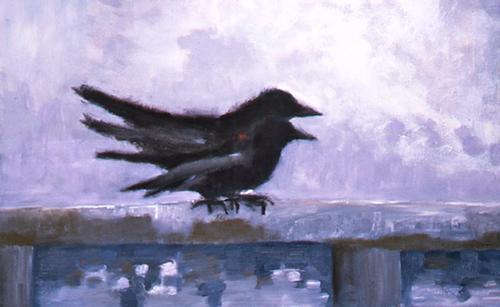 Although it seems counter-intuitive, I believe the struggle oncology nurses face in striking the right balance between hope and realistic outcomes is due to society's fictitious belief that death is preventable. But in fact, it's inevitable.
The death rate for humans on the planet Earth is currently 100 percent. I know this is not a pleasant thing to read while you're enjoying your first cup of coffee this morning, or perhaps enjoying a calming glass of wine later in the evening. It's unpleasant enough that perhaps you will not finish reading this blog, but it's true nonetheless.
It's a matter of perspective. Here are two examples:
After explaining to a non-medical friend the dangers of IV potassium administration, I was surprised by the touch of horror in his voice as he exclaimed, "You know how to kill somebody!"
"I like to think I know how to save lives," I said after a short pause, "but yeah, if you work it backwards, I suppose I do know how to kill somebody."
Another time, a friend and I were joking about gray hairs and wrinkles. She remarked, "Getting old is terrible."
"No, it's not," I said. "It's what I do for a living. I help people stay alive so they can grow old."
See? It's a matter of perspective.
Whenever someone asks, "Is it hard being a cancer nurse working with dying patients?" these stories come to mind. The answer is, "I don't see oncology nursing from that perspective."
Yes, oncology nurses work with the dying, but I perceive our practice as helping people live to their fullest capacity.
We cannot guarantee patients a cure or how long they'll live, but by promoting cancer prevention, cancer treatment, and providing tools for managing cancer as a chronic disease, we encourage them to pursue their best life possible. As oncology professionals, if we lose this perspective, how can we hope to share it with our patients?
The balance is in the realization that death is part of life. Grief is caused by loss. Grief and loss are painful. We fear grief and loss.
This knowledge is the reason I can maintain a positive attitude in my career as an oncology nurse. All people die. I grieve their loss, and mine. It is painful. Oncology nurses are here to help them live until that day.
Thank you for reading this entire post.