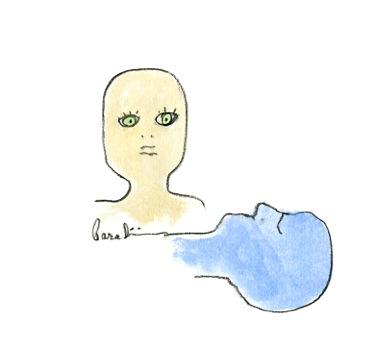 A few weeks ago, in her blog for TheONC, Rachel Odo asked if medical care was a privilege, or a human right.
As an oncology nurse, I find it easy to care for uninsured patients. Most are victims of chance, and are grateful for their care. The uninsured are self-employed, recently unemployed, or employed by small businesses that cannot afford to provide healthcare benefits. They are creative persons, like myself, making their living through freelance work.
My cancer experience taught me that for most, the difference between having healthcare benefits, and being uninsured, is one crisis away. I don't know an oncology nurse who doesn't feel the same. Luckily, I'm not in that bed.
As reimbursements are cut, however, hospitals have difficulty making their budgets. They eliminate ancillary positions. Remaining staff works harder, paying higher rates for benefits. Everyone feels pinched.
Good people working hard to earn a living make sacrifices to provide for their families. They sometimes express that people needing free healthcare should earn it by making better choices: stop buying cigarettes, alcohol, or drugs, for instance. They divide the unfunded into two groups: Those Deserving Help, and Those Who Should Help Themselves by earning the privilege of healthcare.
It's certainly more pleasant taking care of some patients than others, but I like to think I give the same level of care to all, whether I approve of their choices or not. It's my job to advocate on their behalf, not judge them.
I discovered this perspective is easier to hold when hospitals foot the cost, siphoning the losses from my income through increased insurance premiums, and out-of-pocket expenses. It's uncomfortable when the cost is personal, even intimate.
Last week, I found a man in a downtown park who was unconscious and not breathing. His appearance suggested homelessness. Quickly, it became clear he needed rescue breathing to save his life. Opening his airway, I smelled alcohol. His equal, pinpoint pupils suggested opioids on board, too.
It's easier to deny healthcare on paper than while watching someone turn blue before your eyes.
Despite my aversion, I breathed for him until the paramedics arrived. When they did, he opened his eyes. "I'm awake," he slurred. I told him to take a deep breath. He did.
Afterwards, I worried about my health. Did I inhale a bacteria or virus? It took awhile for it to sink in that regardless of why he was in danger in the first place, I saved a life.
Yes, healthcare is a human right.
I have put my mouth where my money is.