Cancer doesn't happen in a vacuum. It hurls itself into your life like a brick wrapped in flaming rags shattering through a window.
When cancer broke into my life, I was a single mother of a teenage daughter who was challenging parental boundaries, paying a mortgage on a single income, and finding out my boyfriend wasn't supportive. Suddenly, I was on light duty from my nursing job and living on the decreased income of healthcare benefits. What if I couldn't pay the mortgage? I feared becoming an adult child moving back in with my parents.
Working in the oncology clinic, I hear similar stories from patients. Referring them to an oncology social worker, spiritual care practitioner, or nurse navigator are options, but what help can a busy bedside nurse offer a troubled patient now, in the moment?
During treatment, I built a cancer toolbox to control my fear. Now, as a survivor and oncology nurse, I share its contents with patients. You can also provide your patients with these tools to ease their anxiety.
Help patients to prioritize their problems. Often, they feel guilty about their inability to perform their normal roles, about interrupting the lives of family or friends for help during treatment. When I was recovering from surgery, I couldn't work on my nursing unit, and I needed my mom to stay with me. Instruct patients that, for now, fighting cancer is their job and their first priority. The cancer support team is also here to guide them through.
Utilize available financial resources. Stress the importance of following all of the requirements and deadlines, even if they feel daunting at first. Thanks to accessing all of my benefits, I did not fall behind on mortgage payments.
Ask patients about family members or friends volunteering to help. Focus them on the beneficial relationships in their lives. Trying to convince a partner to stay wastes energy better used for deepening relationships with people who really care.
Consider seeing a qualified counselor. I give this advice even to patients who have strong family and friendship support, as I did. During cancer treatment, patients like me wake up in the middle of the night, worrying that maybe we're going to die. In my experience, talking about this with family and friends makes them cry or fear you're giving up. A counselor, a "paid-for best friend" if you will, can help you sort through this major upheaval. Her job is to listen to your darkest fears and craziest thoughts, all while offering sound advice. This, in turn, can help create the blueprint for a new life out of the rubble of cancer.
Cancer passes on few gifts, but time for profound introspection is one of them. In your experience of cancer as a nurse and/or survivor, what else would you put in a patient's toolbox?



Julianna Paradisi
Julianna Paradisi explains the similarities between artists and oncology nurses -- both revealing inner beauty and strength.

5
Julianna Paradisi asks how much information is too much to share with our patients.

8
Julianna Paradisi explains that nurses are available to offer guidance and education, regardless of whether we agree or disagree with their treatment decisions.

15
Julianna Paradisi explains the ongoing confusion often associated with patient DNR status and advanced directives.

25
Julianna Paradisi explains the pros and cons of being both a patient and a healthcare provider.

18



University
Your source for CNE Credit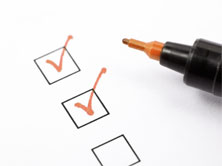 Anti-cancer drug related cardiotoxicity: A review and update by Gail M Wilkes RNC MS AOCN
Myths and Realities of Health Care Reform and the Affordable Care Act: Implications for Oncology Nurses and their Patients
Wednesday, April 10, 2013 12:00 PM EDT
Presented by Denise Friesema, MS, RN, OCN, this webinar will:
Discuss the role of the oncology nurse in clinical trials
Provide an overview of the staff nurse and clinical trial nurse roles as clinical provider, coordinator, patient advocate, and data recorder
Offer participants a chance to ask questions during a live question and answer period
Register for this informative free webinar now!
Monday, February 25, 2013 12:00 PM EST
Friday, December 14, 2012 12:00 PM EST
Tuesday, December 4, 2012 12:00 PM EST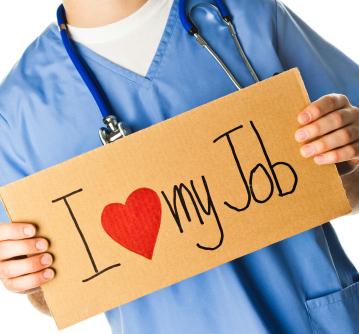 The 2013 Nurse Compensation Survey Results Are In

Michelle Bragazzi, BS, RN,
5/3/2013

32

In February, TheONC surveyed more than 600 oncology nurses to find out more about their careers. We wanted to know if they felt adequately compensated and satisfied within their ...
You're already here -- why not make it official? Moderators are charged with moving the conversation forward on TheONC by posting responses, questions, and joining in exchanges. Everyone is encouraged to post here, but moderators commit to doing so. Interested in participating? Contact:



on Twitter