Fascinated, I watched as a sculptor created a face from a lump of clay. With deft fingers, he tore into the pliable medium, pulling away bits and pieces. A pair of sightless eyes, cheekbones, a nose, and finally lips appeared out of the shapeless mass. No clay was added to create the facial features. Throughout the process, clay was only removed to reveal the face in the inanimate material. Before this, I added clay to form features and appendages.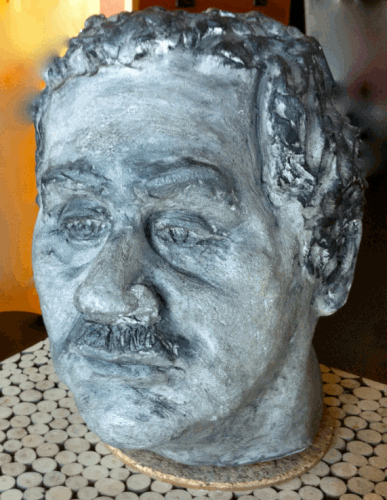 I realized that the art of living well -- like sculpting -- is a process of subtracting clutter and revealing purpose.
I struggle with clutter. At home, my husband politely refers to my "three-dimensional filing system." In part, it's because I am an artist. I find potential for creating art from the seemingly useless. I don't expect to change dramatically.
I Googled "creativity" and "clutter." More than 3.5 million references popped up in 0.19 seconds. A single article embraced clutter (registration required). The majority reported that clutter siphons creativity through disorganization and inefficiency. Clutter was even linked to poor health and obesity. Clearly, subtracting clutter enhances creativity and efficiency.
In my oncology practice, I strive to remove clutter and maximize efficiency in patient care. Here are a few ideas to reduce clutter and increase efficiency during your shift.
Embrace technology. Get a smartphone to eliminate hunting for calculators. Apps like MedCalc keep calculations for doses, BSA, ANC, and more at your fingertips. Several apps can help your own health by logging calories consumed and burned through exercise, and we all know the benefit of removing the clutter of extra weight. Some companies offer employee discounts for smartphone plans, so check your benefits.

If your institution uses electronic health records, learn to use them. Creating "workarounds" is inefficient and defeats the purpose. Electronic records save time. Charting in real-time prevents the need to reconstruct events from memory at the end of your shift.

Avoid mission creep. Stick to the care plan. In the ambulatory infusion clinic where I work, patients arrive with lists of concerns having little to do with their appointment. It's easy to start calling physicians' offices and making unrelated appointments for them. Handle the oncology-related work, and provide resources for the rest. Don't confuse patient advocacy with enabling dependent behaviors.
Bring your lunch to work. Sit down and enjoy your 30-minute break instead of standing in line. You'll save calories and money, too. Many nurses spend $5-$15 rapidly consuming a high-calorie takeout meal in a depressing staff lounge. Wouldn't you prefer saving the money and calories for a leisurely meal with friends or family during off hours? Just saying.
I'll leave you with one last thought:
The cost of a thing is the amount of what I call life which is required to be exchanged for it, immediately or in the long run.
-- Henry David Thoreau, American author and naturalist
Now, if I could only do this well at home. Any advice?



Julianna Paradisi
Julianna Paradisi wants to know what you do to help minimize the risk of chemotherapy and radiation exposure.

15
Julianna Paradisi shares some advice for nurses looking to join the field of oncology.

21
Julianna Paradisi explains about how we can maintain those healthy resolutions -- even during the cold winter season.

3
Oncology infusion nurse Julianna Paradisi explains how the anti-vaccine trend may impact neutropenic cancer patients.

9
Oncology infusion nurse Julianna Paradisi explains that not all chemotherapy treatment is used for cancer.

7



University
Your source for CNE Credit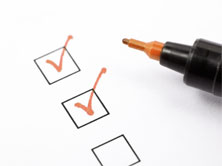 Anti-cancer drug related cardiotoxicity: A review and update by Gail M Wilkes RNC MS AOCN
Myths and Realities of Health Care Reform and the Affordable Care Act: Implications for Oncology Nurses and their Patients
Managing Side Effects of Targeted Therapies
Tuesday, October 29, 2013 12:00 PM EDT
Archived
Presented by Ellen T. Matloff, MS, CGC , this webinar will highlight:
How to determine which patients require genetic counseling
How to help prepare your patients for the genetic counseling process
Testing options that are now available
How you can utilize this data in managing your patients and their family members
Participants will also be able to ask questions during a live question and answer period with speaker Ellen T. Matloff, MS, CGC .

Wednesday, August 28, 2013 12:00 PM EDT
Wednesday, June 26, 2013 12:00 PM EDT
Wednesday, April 10, 2013 12:00 PM EDT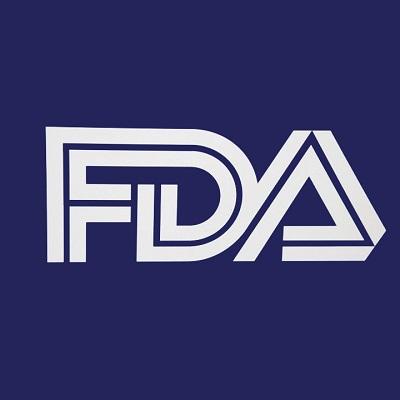 FDA Approves Onivyde for Advanced Pancreatic Cancer

Marijke Vroomen Durning, RN,
10/27/2015

3

On October 22, 2015, the US Food and Drug Administration (FDA) approved Onivyde (irinotecan liposome injection, Merrimack Pharmaceuticals, Inc.), in combination with fluorouracil ...