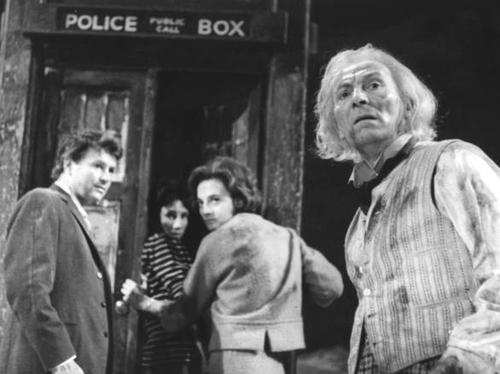 Iím a huge Doctor Who fan, and possibly a nerd, and have been for years. Itís a BBC sci-fi show that started in 1963, featuring a "Time Lord" who travels all of time and space with companions, fighting monsters and saving the world.
It struck me the other day that nursing (cancer nursing in particular) may have some similarities with my favorite show. Iíve detailed just a few:
Fixed moments in time: In Doctor Who, there are things called fixed moments in time -- events, like the eruption of Vesuvius, which have to happen in order for the rest of history as we know it to progress. In my nursing career, there have been moments like this. Caring for my first dying patient or my first medication error are moments that changed me so completely that had they not happened I wouldnít be where I am today. Even if I had a time machine and could go back and change things, I wouldnít change these.
Facing the fear: The Doctor, and his multiple traveling companions, battle monsters, aliens, and evil seemingly every day in an attempt to save worlds and protect others -- we do this every day. Together with our companions (patients, families, and health professionals), we face up to the fear of cancer -- its treatments, side effects, and prognosis. Our adversaries are many and very scary, but there we are, together, looking them in the eye and daring them because we know itís the right thing to do.
Bigger on the inside: The Doctorís time machine appears on the outside as a small box, big enough for one or two people to stand inside. On the inside itís infinitely big, with more rooms than can be counted and that get updated and changed as needed. Iíve seen cancer patients who are like this. Unassuming, normal people who sometimes donít even look sick, but cancer has shown them that on the inside they have more reserve and resources than they ever knew about. They are bigger on the inside, more than you would expect just looking at them.
The sonic screwdriver doesnít work on wood: The Doctor has a device that opens all doors, scans all things, and can detect trouble from miles away, but itís useless against anything made of wood. In cancer care we have a multitude of procedures, drugs, scans, and tests, but sometimes we just don't have the right tools or a magic wand.
What television programs or characters have you been able to identify your oncology career with? My next choice may be Xena: Warrior Princess, so stay tuned!