After following the palliative care updates in the adult world, it seems to me that we, as clinicians, are slowly starting to receive the message that in many cases, palliative care (as in comprehensive symptom management and patient-centered goals) should be initiated soon after diagnosis. This likely isnít occurring with great uniformity yet, but at least many major oncology societies and organizations have been pushing the message.
I would love a similar call to action in the pediatric world. However, from what Iíve seen, this is not the case.
Surprisingly, pediatric oncology patients represent a small percentage of the 50,000 children who die each year, but they do represent a larger percentage of the 500,000 children diagnosed each year with a life-limiting or life-threatening condition. Three-fourths of pediatric deaths occur in hospitals, mostly in the ICU, where aggressive therapy is the norm (Davies et al., 2008).
In 2000, the American Academy of Pediatrics initiated concrete pediatric palliative care recommendations for an integrated palliative care model early in the treatment trajectory (American Academy of Pediatrics, 2000). However, these recommendations have not been fully integrated in many institutions.
For pediatric patients, the terms "palliative care" and "hospice" are still used interchangeably, even though they can have very different goals. There have been many cited barriers to palliative care and hospice for children, including the following (Davies et al., 2008):
Limited financial resources for specialized pediatric care
Limited access to specialty care (particularly in rural settings)
Communication barriers among various members of the treatment team
Hope for cure
Fragmented care
Reimbursement issues
Lack of training and expertise
Lack of evidence-based care models/pediatric palliative care research
When clinicians were surveyed about what they perceived as barriers, the most common responses were uncertainties in prognosis and discrepancies in treatment goals between staff and family members (Davies et al., 2008).
I will be doing followup blog posts to explore this issue further. To start the conversation for those who work in pediatric oncology, what do you perceive as the largest barriers for implementation of palliative and hospice-based care delivery?
References:
American Academy of Pediatrics, Committee on Bioethics and Committee on Hospital Care. Palliative Care for Children. Pediatrics. 2000;106(2): 351-7.
Davies, B., Sehring, S.A., Partridge, J.C., Cooper, B.A., Hughes, A., Philp, J.C., Amidi-Nouri, A., Kramer, R.F. Barriers to Palliative Care for Children: Perceptions of Pediatric Health Care Providers. Pediatrics. 2008; 121(2): 282-8.



Jess Keim-Malpass
Jess Keim-Malpass shares her experience of being an "INFJ" on the Myers-Briggs scale, and how it impacts her professional life.

19
Jess Keim-Malpass gives four strategies to help nurses encourage pediatric and young adult patients (and their families) facing an extended time away from school because of a hospital stay.

10
Jess Keim-Malpass shares the valuable lesson she learned from an uncooperative patient on her first day back as a bedside nurse.

9
Jess Keim-Malpass discusses the challenge and implementation strategy of how pediatric palliative care and hospice care are financed.

7
Jess Keim-Malpass discusses one of the many outcomes of the Affordable Care Act: Children with terminal conditions are eligible to receive both hospice and curative care benefits.

4



University
Your source for CNE Credit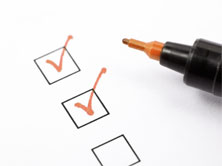 Anti-cancer drug related cardiotoxicity: A review and update by Gail M Wilkes RNC MS AOCN
Myths and Realities of Health Care Reform and the Affordable Care Act: Implications for Oncology Nurses and their Patients
Wednesday, April 10, 2013 12:00 PM EDT
Presented by Denise Friesema, MS, RN, OCN, this webinar will:
Discuss the role of the oncology nurse in clinical trials
Provide an overview of the staff nurse and clinical trial nurse roles as clinical provider, coordinator, patient advocate, and data recorder
Offer participants a chance to ask questions during a live question and answer period
Register for this informative free webinar now!
Monday, February 25, 2013 12:00 PM EST
Friday, December 14, 2012 12:00 PM EST
Tuesday, December 4, 2012 12:00 PM EST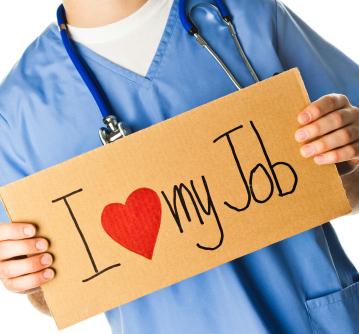 The 2013 Nurse Compensation Survey Results Are In

Michelle Bragazzi, BS, RN,
5/3/2013

32

In February, TheONC surveyed more than 600 oncology nurses to find out more about their careers. We wanted to know if they felt adequately compensated and satisfied within their ...
You're already here -- why not make it official? Moderators are charged with moving the conversation forward on TheONC by posting responses, questions, and joining in exchanges. Everyone is encouraged to post here, but moderators commit to doing so. Interested in participating? Contact:



on Twitter