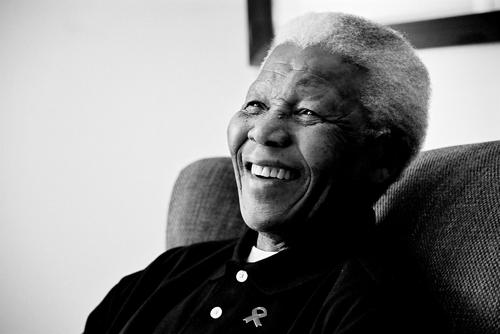 As I am writing this, the news media continues to issue reports that Nelson Mandela remains in critical condition on a ventilator in South Africa. In failing health at 94-years-old with multiple recent hospital admissions, he is surely close to the end of his life.
I keep wondering what is going on in that hospital room, with his healthcare team, his family. As they and South Africa (and the world) struggle to come to terms with his impending death, it appears that aggressive measures are continuing to prolong his life.
Of course, I know nothing about what is going on with the decision making for him, but it reflects a scenario we see over and over in this country. The difference, of course, is that Nelson Mandela is a living hero and human rights icon. How can they "let him go" when he means so much to the world? This private struggle has a very public face.
Working in palliative care has led me to witness many private struggles of loved ones at the bedsides of dying patients who continue to receive life support in efforts to prolong their lives. Their families often struggle with decisions about stopping aggressive measures and allowing the dying process. Whether it be waiting for a miracle, denial of the futility of these efforts to return the person to pre-illness state, inability to say "stop" out of guilt or fear of family conflict, religious beliefs that support the idea that there is always hope, or many other reasons -- what is often missing is what the patient themselves would want done. So often the family is operating on a level of avoiding the hard decisions to somehow think we can push death away -- rather than embrace it and respect the patient's journey in a peaceful, dignified way.
I don't have any idea what Nelson Mandela's wishes may be for the end of his life, but I am sure that he would not want his family to suffer over these decisions. And that is a lesson for all of us in helping the families of our patients. As nurses, we are in a place to step in with our dying patients' families to help them think about the hard choices that they will be facing soon. Always putting these decisions in the context of the patient's values, wishes, and life experience is a truly teachable moment.