A recent article from the Clinical Journal of Oncology Nursing¹ got me thinking about what it can be like in the day-to-day work of an oncology nurse, and how important it is to identify these struggles and know your resources to get help. These challenges take their toll, especially when facing them on a daily basis. Certainly, patient care today is more complex than ever, which means the ethical challenges become more complex.
It is not uncommon for oncology nurses to face ethical challenges on a daily basis. Do any of these sound familiar: You see one of your patients being "talked into" a treatment that you know is non-beneficial; a patient is signing a consent for a surgery that you know he doesn't understand the consequences of; you hear a physician minimize the side effects of stem cell transplant; code status has not been addressed on an elderly patient with advanced cancer whose blood pressure is dropping; a patient tells you how she is getting cutting edge treatment for her cancer when you know she is not; getting a stat order for a blood draw on a dying patient because the family insists on knowing the patient's WBC count; a family explicitly tells you not to use the word chemotherapy in the room with the patient with limited English because he doesn't know that the diagnosis is cancer; you speak to the oncology resident about stopping an uncomfortable treatment and nothing happens.
These ethical dilemmas and others are part of the daily wear and tear of dealing with patients with serious illnesses.
What effect does this stress have on you? How do you personally deal with these situations? In my years of working with oncology nurses, I have noticed some common responses. Some hold the tension in to get through the shift and try not to get involved, some want to speak up but fear retribution, others do speak up but this brings on other challenges. There are many more reactions as well.
How do you address these issues in your own practice? Obviously, there are whole books on this topic, but here are a few suggestions that I have seen be useful:
Recognize the dilemma and give it a name


Talk about what you are feeling with colleagues rather than stewing about it or telling yourself "there's nothing I can do about it, no one will listen to me."


Speak up to someone in a position to intervene -- this might be a supervisor, advance practice nurse, etc. Bring up the issue at a team meeting, talk to a unit social worker.


Make sure you know your ethical resources: Do you know how to contact your Ethics Department? Make sure you have accurate information on that process. Know policies in your setting about addressing ethical dilemmas.


Seek out other staff whom you have seen get involved to resolve ethical challenges and to help mentor you.


Take courses in ethics that give you tools to address these issues and reduce the stress on yourself.
We need to take care of ourselves -- for our own sake, and because our patients are counting on us.
References:
Pavlish, C; Brown Saltzman K, Jakel P, and Rounkle AM .(2012)Nurses' Responses to Ethical Challenges in Oncology Practice: An Ethnographic Study. Clinical Journal of Oncology Nursing. 16:592-600.



Linda M. Gorman
Linda Gorman wants to know if you incorporate advance care planning in your own patient care.

1
Linda Gorman wants to know if there should be alternative names for palliative care in order to better integrate it into cancer care.

6
Linda Gorman talks about the possibility of Medicare reimbursement for end-of-life discussions with patients.

2
Linda Gorman discusses the need for palliative care to become a billable service.

1
Linda Gorman talks about the need for ongoing conversations with patients regarding cancer treatment goals.

7



University
Your source for CNE Credit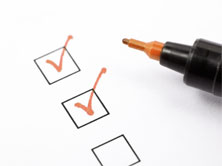 Anti-cancer drug related cardiotoxicity: A review and update by Gail M Wilkes RNC MS AOCN
Myths and Realities of Health Care Reform and the Affordable Care Act: Implications for Oncology Nurses and their Patients
Managing Side Effects of Targeted Therapies
Tuesday, October 29, 2013 12:00 PM EDT
Archived
Presented by Ellen T. Matloff, MS, CGC , this webinar will highlight:
How to determine which patients require genetic counseling
How to help prepare your patients for the genetic counseling process
Testing options that are now available
How you can utilize this data in managing your patients and their family members
Participants will also be able to ask questions during a live question and answer period with speaker Ellen T. Matloff, MS, CGC .

Wednesday, August 28, 2013 12:00 PM EDT
Wednesday, June 26, 2013 12:00 PM EDT
Wednesday, April 10, 2013 12:00 PM EDT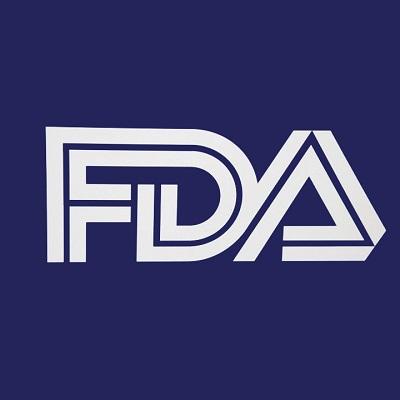 FDA Approves Onivyde for Advanced Pancreatic Cancer

Marijke Vroomen Durning, RN,
10/27/2015

3

On October 22, 2015, the US Food and Drug Administration (FDA) approved Onivyde (irinotecan liposome injection, Merrimack Pharmaceuticals, Inc.), in combination with fluorouracil ...