A recent research study published in the Journal of the American Medical Association by Teno, et al ¹, and picked up by many news organizations, presents a snapshot of where Medicare beneficiaries are dying. There is good news and bad news.
Hospice utilization is increasing, and more people are dying in their homes, which is what the majority of Americans indicate are their wishes. This means fewer people are spending their very last days in the hospital. Medicare patients dying on hospice care nearly doubled in the years the study examined, from 22 percent in 2000 to 42 percent in 2009. However, ICU stays are increasing in the last 90 days of life, and hospice length of stay is decreasing.
Patients who spend part of their last month in an intensive care unit grew from 24 percent to 29 percent in 2009. This implies that more people are getting very aggressive treatment in their last months, and then being transferred home on hospice for the last few days. Is this what the person had in mind when he/she said "I want to be in my home when I die?"
The study also examines transitions in care at the end of life. How many disruptive moves were made in the patient's last 90 days? These often include moves from home to hospital, hospital to nursing home, nursing home to hospital, etc. In the nine years examined, the study found an increase from 2.1 to 3.1 transitions. It was also found that 15.9 percent of cancer patients were moved to another level of care in the last three days of life in 2009.
Transitions in care for dying patients are being looked at more as a quality measure, as these often contribute to breakdowns in communication and confusing plans of care. Here are some common scenarios:
The patient with very advanced cancer is moved to the ICU from a medical/surgical unit at 3:00 a.m. for management of hypotension from sepsis. After a week in the ICU, the patient "stabilizes" to the point that the blood pressure is improved, though he is very frail.


The patient is moved to the oncology unit, where the end of life conversation happens, and is discharged home with hospice being quickly arranged per patient wishes.


The patient dies at home two days later. The hospice team has been to the home twice, and the family made multiple calls to the on-call hospice team as the patient was dying.


This patient's wish to die at home was achieved, but he had three transitions in the last week of life. That is three different care teams, three different systems, and an ambulance ride within two days of death. Is this a reflection of good end of life care for the patient and/or the family?
So, what is the take home message from this study? We're doing a better job getting our patients to hospice, but the short lengths of stay mean the patient and family do not have the opportunity to obtain the benefits of the consistent support team. I think the data implies that we continue to be challenged to have timely end of life conversations that address realistic expectations. Achieving a peaceful home death becomes a last minute strategy, rather than a well-planned process.
Does this study reflect your practice? What outcomes have you seen with multiple transitions at the end of life?
References:
number 1 Teno JM; Gozal PL; Bynum JP; Lelan NE; Miller SC; Morden NE; Scupp T; Goodman DC; Mor V. Change in End-of-Life Care for Medicare Beneficiaries: Site of Death, Place of Care, and Health Care Transitions in 2000, 2005, and 2009.JAMA. 2013;309(5):470-477



Linda M. Gorman
Linda Gorman wants to know if there should be alternative names for palliative care in order to better integrate it into cancer care.

6
Linda Gorman talks about the possibility of Medicare reimbursement for end-of-life discussions with patients.

2
Linda Gorman discusses the need for palliative care to become a billable service.

1
Linda Gorman talks about the need for ongoing conversations with patients regarding cancer treatment goals.

7
Linda Gorman, RN, MN, PMHCNS-BC, CHPN, FPCN, OCN, clinical nurse specialist specializing in palliative care, discusses some important tips from an informative education session on pain management at this year's ONS meeting in Anaheim.

2



University
Your source for CNE Credit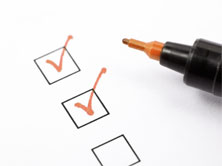 Anti-cancer drug related cardiotoxicity: A review and update by Gail M Wilkes RNC MS AOCN
Myths and Realities of Health Care Reform and the Affordable Care Act: Implications for Oncology Nurses and their Patients
Managing Side Effects of Targeted Therapies
Tuesday, October 29, 2013 12:00 PM EDT
Archived
Presented by Ellen T. Matloff, MS, CGC , this webinar will highlight:
How to determine which patients require genetic counseling
How to help prepare your patients for the genetic counseling process
Testing options that are now available
How you can utilize this data in managing your patients and their family members
Participants will also be able to ask questions during a live question and answer period with speaker Ellen T. Matloff, MS, CGC .

Wednesday, August 28, 2013 12:00 PM EDT
Wednesday, June 26, 2013 12:00 PM EDT
Wednesday, April 10, 2013 12:00 PM EDT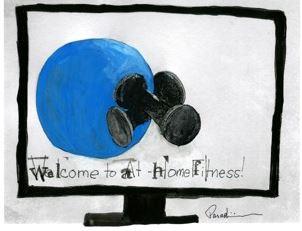 Maintain Good Health During the Harsh Winter Season

Julianna Paradisi, RN, OCN,
1/8/2015

3

Studies suggest that a having a consistent exercise program and maintaining appropriate body weight are good strategies for preventing cancer and its recurrence. Regular exercise ...