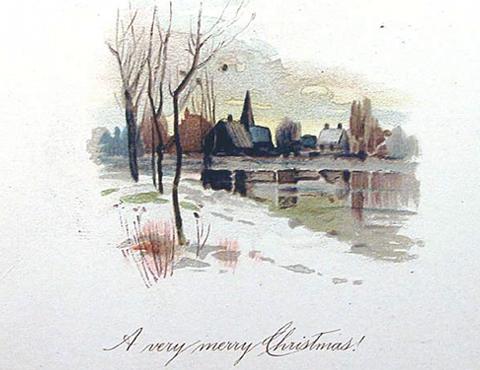 As a writer, I love all things paper. And don't get me started on the awesomeness of pens. However, as a product of my work life, I'm used to communicating electronically. Add to that my lack of time management skills, and you can imagine how every year I struggle with the important question: Do I send a Christmas card, or a Christmas email, to my friends and family?
I love getting cards. And several of my friends still do them, along with the our-life-in-pictures photo card. I'm just terrible at sending them. As are many more of my friends. And what I'm finding with people my age (I'm 41) is that we know we should be sending cards, not emails, and yet, we don't, so we end up not sending anything or posting the lame "Merry Christmas to all!" on Facebook.
Is card sending a generational thing? I know my children (20 and 17) never buy, nor send, cards to anyone. Ever.
No addresses
The other side of this equation is my lack of addresses. My parents had an ancient address book filled from A to Z (in pencil, so it could be updated) that they faithfully maintained and used to send their Christmas cards. It had everything in it: addresses, phone numbers, names of children and their birthdays (and, as a cross reference, the names of their spouses and children and birthdays, if applicable!), as well as pets (some of their older friends signed their cards with their names and their pet's name. Seriously), and any other date or life event that needed to be recorded.
I am totally dependent on electronic communication!
Between my personal and work email, as well as social media like Facebook and Twitter, I can instantly talk to my friends and family, and yet, I can't quite tell you where many of them live.
Is this OK? Are you like me? No addresses, no time, and no Christmas cards. How do you manage the card vs email dilemma?