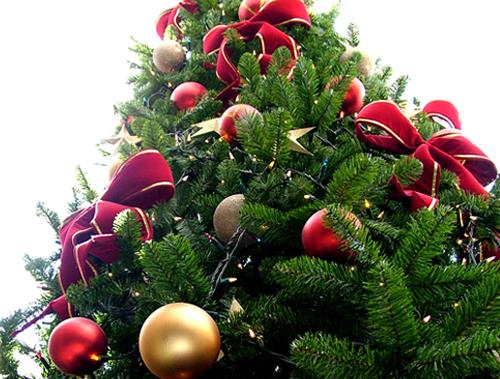 I was rereading Michelle's Break Room post What Does Your Music Say About You? And I realized we should do at Part 2 to that post: What Does Your Christmas Music Say About You?
Every major city in America has that one radio station that begins playing holiday-themed music on the day after Thanksgiving until the day after Christmas. And most of keep our dials tuned that station in hopes of hearing our favorite version of classic songs like "The Christmas Song" ("Chestnuts Roasting on an Open Fire") or "Frosty the Snowman" or "What Child Is This?" (one of my faves, I'll admit).
As a Christian, this time of year (and its music) is special to me because of my faith, but I also love the fun songs of the holiday: "Rockin' Around the Christmas Tree," "Santa Baby" (Eartha Kitt's version only, please), "Rudolph the Red-Nosed Reindeer." And Adam Sandler's "Hanukkah Song" makes me giggle.
But, I have to admit, my favorite fun song, the one that gets me singing at the top of lungs and dancing in the car (and even makes my teenage daughter call me from her car if she hears it and I'm not with her) is "I Want a Hippopotamus for Christmas."
I could listen to it over and over and over again!
Like Michelle said in her post, music makes us feel better (and that song makes me happy!); music also helps us process our feelings and can even motivate us. So, I want to know, what are your Top 5 Christmas songs?