A column by Peter Ubel at Forbes online talks about the high cost of Perjeta, a new treatment that can delay progression of metastatic breast cancer for up to six months, and asks: Is it worth it?
According to the Perjeta Website:
Perjeta (pertuzumab) is a HER2/neu receptor antagonist indicated in combination with Herceptin® (trastuzumab) and docetaxel for the treatment of patients with HER2-positive metastatic breast cancer who have not received prior anti-HER2 therapy or chemotherapy for metastatic disease.
And the NCCN just updated guidelines to include Perjeta as a "preferred first-line treatment for patients with HER2+ metastatic breast cancer (category 1)."
It works, but is it worth it?
It's worth it to the patient for sure, but with a price tag of $100,000 per patient (and that would be in addition to the $80,000 for one 18-month course of Herceptin) is the price just too high?
Ubel points out:
In the United Kingdom, new drugs like Perjeta have to be cost-effective before the National Health Service there will pay for them. The current cost-effectiveness cut-off is well below $200,000 per year of life. In other words, if patients in the UK want to receive Perjeta, they're probably going to need to pay out of pocket.
Americans assume that if we have insurance, it should cover at least part of our treatment. And if we are on Medicaid/Medicare, then it will be completely covered. However, is that the wisest choice if it means higher premiums or taxes to cover the expenses?
I tend to agree with Ubel: It's time to make some difficult choices and set some limits. However, who gets to decide?



Stephanie Wiseman
Community Editor Stephanie Wiseman discusses her positive experiences here on TheONC.

25
Community editor Stephanie Wiseman shares five ways to make your New Year's resolutions successful.

15
Community editor Stephanie Wiseman shares the dilemma she feels every year: send Christmas cards to friends and family, or just send an email?

16
Community editor Stephanie Wiseman shares new research that puts the loss of worker productivity linked to cancer and its treatment in the billons of dollars and asks, can supportive care programs help lessen the financial impact of cancer?

10
Community editor Stephanie Wiseman shares her struggle with time management and offers some strategies to improve your time management skills.

7



University
Your source for CNE Credit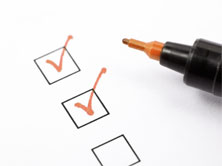 Anti-cancer drug related cardiotoxicity: A review and update by Gail M Wilkes RNC MS AOCN
Myths and Realities of Health Care Reform and the Affordable Care Act: Implications for Oncology Nurses and their Patients
Wednesday, April 10, 2013 12:00 PM EDT
Presented by Denise Friesema, MS, RN, OCN, this webinar will:
Discuss the role of the oncology nurse in clinical trials
Provide an overview of the staff nurse and clinical trial nurse roles as clinical provider, coordinator, patient advocate, and data recorder
Offer participants a chance to ask questions during a live question and answer period
Register for this informative free webinar now!
Monday, February 25, 2013 12:00 PM EST
Friday, December 14, 2012 12:00 PM EST
Tuesday, December 4, 2012 12:00 PM EST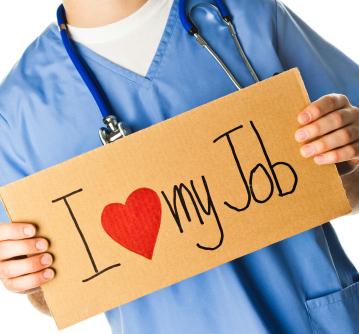 The 2013 Nurse Compensation Survey Results Are In

Michelle Bragazzi, BS, RN,
5/3/2013

32

In February, TheONC surveyed more than 600 oncology nurses to find out more about their careers. We wanted to know if they felt adequately compensated and satisfied within their ...
You're already here -- why not make it official? Moderators are charged with moving the conversation forward on TheONC by posting responses, questions, and joining in exchanges. Everyone is encouraged to post here, but moderators commit to doing so. Interested in participating? Contact:



on Twitter