"If Jesus were a coffee, he'd be a pumpkin spiced latte!"
I don't drink coffee so I don't get the uproar, albeit joyous, that seems to happens this time of year when Starbucks brings out the pumpkin spiced latte. I mean, it made the news it's so important to the folks in San Diego.
Coffee is an inspiration. From everything like bad, homemade, Photoshopped posters (imagine a small dog in a coffee cup that says, "I sorry, dranked all your coffee") to Pinterest pages. And if you put "latte art" into the Google machine and choose "images," you will get some really cool artsy foam.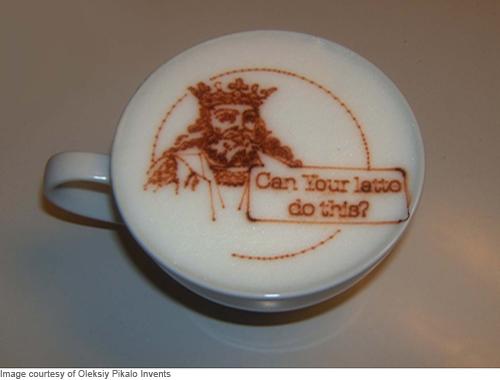 And now it's being said that coffee may actually be good for you. Lord have mercy, like you people need another reason to drink it... A video on WebMD shares some great information on the subject:
Some 19,000 studies have analyzed the health impact of coffee.
Trigonelline (the compound in coffee that makes it smell so good) has been shown to reduce cavities.
Coffee is also full of disease-fighting antioxidants. In fact, it contains more than blueberries or broccoli.
The caffeine in 16 ounces of coffee boosts athletic speed and endurance, and reduces muscle fatigue. By contrast, you'd need 64 ounces of cola to get the same results.
Just two cups of coffee a day can reduce your risk of colon cancer by 25 percent, gallstones by nearly 50 percent, and cirrhosis of the liver and Parkinson's by a whopping 80 percent.
Six or more cups a day slashed men's risk of Type 2 diabetes by 54 percent and women's by 30 percent percent.
So why isn't coffee being "prescribed" more? Dr. Nazario, WebMD senior medical editor, points out that we don't know what "derivative" in coffee is the actual disease fighter. She also points out that where coffee drinkers go wrong is in how their coffee is prepared (e.g., French press) and what they add to it (i.e., cream and sugar).
I know I won't be picking up the coffee habit anytime soon -- my palate just doesn't like it. However, given the evidence, I can no longer tease my coffee-drinking friends about it growing hair in their ears (or to my female friends, on their chests).
So, coffee drinkers, rejoice and drink up (just in moderation, of course)!